---
Share
Let the family know you care by sharing this tribute.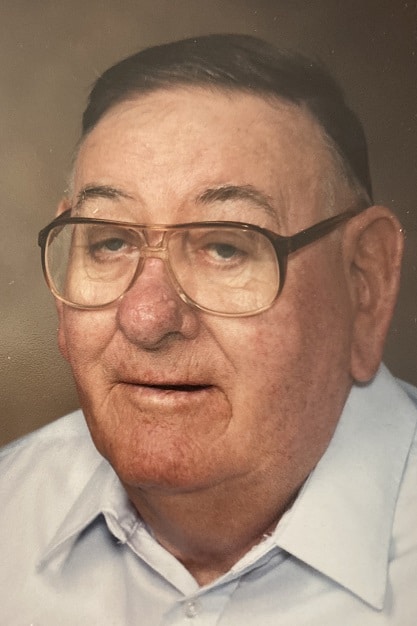 Bennett (Dood) Wherry Corriher, 97, of Mt. Ulla passed away Saturday, November 28, at Glenn A. Kiser Hospice House in Salisbury.
He was born, raised and lived in Mt. Ulla all of his life. He graduated from Mt. Ulla High School and took over the family business immediately. He was the 3rd generation owner operator of Corriher Gin Co which was started in 1917 by his grandfather, C.A. Corriher. In addition to ginning cotton, truck hauling, selling fertilizer, dealing in soybeans and raising and selling produce, he ran a sawmill and planer mill. For several years, summers brought trips to Florida, Georgia, and South Carolina to buy watermelons for sale back in Mt. Ulla and surrounding areas. He also raised beef cows and hogs for many years.
After his retirement in 1987, he continued to raise cantaloupes, watermelons and pumpkins and became interested in raising goats which he continued to do to the end of his life. He was well known throughout the area for his delicious cantaloupes and old timey pumpkins which make the best pies. He was a member of Centenary United Methodist Church where he served on several committees through the years.
Dood was a lifelong democrat who liked nothing better than talking politics or his other two favorite topics, farming and the stock market, with anyone who would listen. Not one for vacations or entertainment, he loved Disney World and old Hee Haw reruns.
He was preceded in death by his parents, Bernard W. Corrher and Lillie Bradshaw Corriher; brother, Grady Clinton Corriher and sister-in-law, Carolyn Brown Corriher.
He is survived by his wife of more than 70 years, Helen Conrad Corriher; daughter, Linda C. Raines (Phil); son, Thomas (Tom) H. Corriher (Diane); and granddaughter, Katherine (Katie) Corriher.
The family wishes to give a special thank you to the Glenn A. Kiser Hospice House staff and Dr. Chetan Amin for their excellent care and compassion they gave our husband, father and grandfather during the final weeks of his life.
Due to the current Covid crisis and Helen's recent surgery, a memorial service will be held at a later time.
Carolina Cremation is assisting the Corriher family. Online condolences may be made at www.carolinacremation.com.