---
Share
Let the family know you care by sharing this tribute.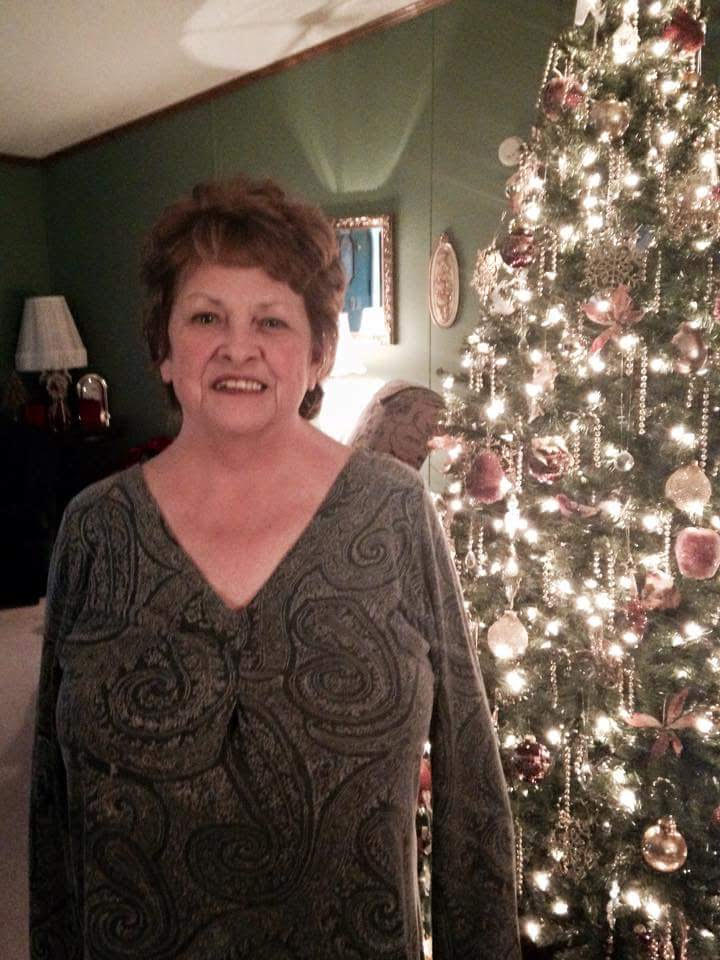 Betty Elaine Sharpe of Lexington, North Carolina passed away Sunday, November 8, 2020. Mrs. Sharpe was born at home in Gauley Bridge, West Virginia and grew up in Bentree, West Virginia. She went to Clay County High School. As a young adult, she attended cosmetology school and became a hairstylist. Mrs. Sharpe also worked in retail management throughout most of her adult life. She later married Caleb Anderson Sharpe Jr., and moved to Lexington, North Carolina. It was here that they raised their 6 children together.
Mrs. Sharpe had a passion for gardening and all things that sparkle. She would spend hours outside, even in her 70s wearing her gardening gloves and floppy hat making sure that her flowers were flourishing. She loved classic country and rock music, and had a secret crush on Billy Currington. Mrs. Sharpe loved chicken chimichangas, Diet Coke, cheesecake, bubble baths, coffee, crystal, sparkles, and anything leopard print. Her favorite color was purple, and she absolutely loved peacocks, hummingbirds and butterflies.
Mrs. Sharpe is preceded in death by her husband, Caleb Anderson Sharpe Jr. and her stepson, Michael Anderson Sharpe. She is survived by three children, Caleb Sharpe of NC, Shari Tolan of GA, and Joe Keener of IN; two stepchildren, Dana Pruitt and Andy Sharpe both of NC; grandchildren, Melissa Tolan and Matt Tolan of GA, Lily Sharpe and Brittany Sharpe of NC; great-grandchildren Levi Tolan, Liam Tolan, and Brody Tolan of GA. She is also survived by two sisters, Shelby Hughes of OH and Janice Wriston of IL; and half-brother Dwight Rife of NC.
A private viewing was held at Carolina Cremation in Salisbury, NC on Wednesday, November 11, 2020 for close family members and friends.
In lieu of flowers, memorials may be made to the Hinkle Hospice House in Davidson County.
Checks can be mailed to:
Hospice of Davidson County
200 Hospice Way
Lexington, NC 27292
Online donations can be made here:
https://hospice-of-davidson-county-north-carolina-inc.networkforgood.com/projects/16219-support-hospice-of-davidson-county
Carolina Cremation is honored to serve the Sharpe family. Online condolences may be made at www.carolinacremation .com.