---
Share
Let the family know you care by sharing this tribute.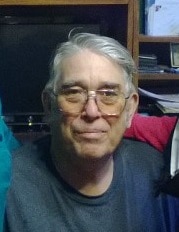 Darrel Dean Dudley, of Florence, Montana, died peacefully Monday, December 15, 2014, after a long fight with cancer. He was born on August 10, 1938, in Litchfield, Nebraska, to the late Duane and Myrtle Dudley. On September 8, 1973, he married Patricia Kemper and she survives him. Also surviving him is his daughter Crystal and her husband Jim Wood; his daughter Amber and her husband Kevin Hernandez; his grandson Chandler Dudley; his siblings Joanne Wilson and Glen Dudley; and many other loved ones, long-time friends, and family members.
Darrel spent his early years on the family farm in Litchfield, Nebraska. After exploring the world a bit, he settled just outside of Fairbanks, Alaska, where he enjoyed over 30 years of fishing and camping while spending time with his family. At retirement, he and Patricia moved to Western Montana allowing them to spend more time with their daughters and grandson.
He was a master mechanic, but Darrel was always a farm boy at heart. His favorite hobby was tinkering in his garage on whatever project he had started. He was able to think up a contraption to solve any problem and then design and build it. He touched most everyone that knew him with his generosity in sharing his unique skills and talents.
Although Darrel enjoyed many activities, his favorite time was that spent mentoring his grandson, Chandler. Whatever project Darrel was working on, Chandler could be found not far behind mimicking what grandpa was doing. They spent much time exploring the outdoors, and were especially fond of fishing and riding in the Bobcat together.
In 1970 Darrel's life took a very exciting turn when he dedicated his life and was baptized as one of Jehovah's Witnesses at a convention in Nebraska. From that time on, he educated and helped others understand and follow God's word. He served as an elder in the North Pole, Alaska, and Florence, Montana, congregations for many years. Having died faithful, his hope is to live forever on earth (Psalms 37:10, 11, 29, 34) after returning in the resurrection. He will enjoy everlasting life with all his loved ones under God's Kingdom Rule, and we look forward to seeing him there with eager anticipation.
In lieu of a public memorial service, the family asks that cards be sent to his wife, Patricia, at: c/o Jim and Crystal Wood, 6029 Brookhaven Road, Charlotte, North Carolina 28210.
Carolina Cremation of Charlotte and Salisbury is assisting the Dudley family. Online condolences may be made at www.carolinacremation.com.