---
Share
Let the family know you care by sharing this tribute.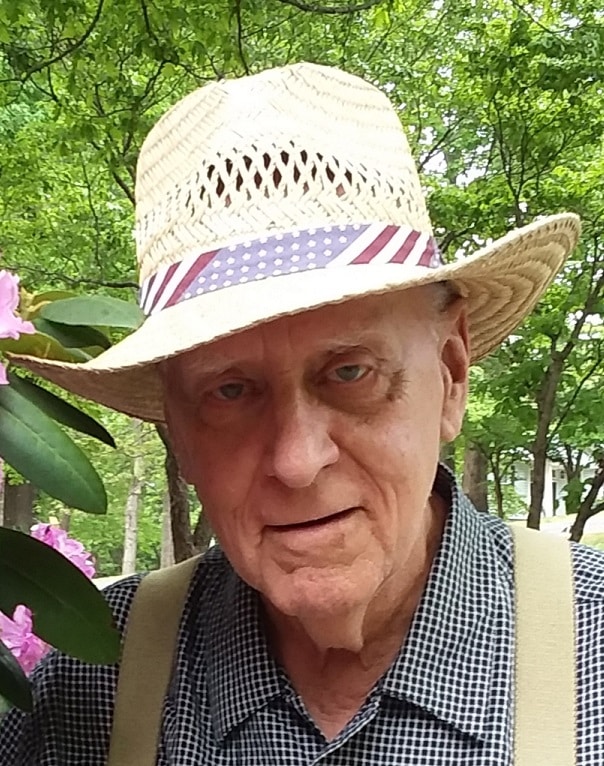 Dennis James Collins, 79, passed away on November 28, 2022 at the W.G. Hefner Salisbury VA Medical Center.
He was born on October 16, 1943 in Manhattan, NY to Mildred Brown and James Harold Collins. Dennis had a happy life in Lindenhurst, Long Island where he grew up. His grandmother lived with them and she doted on him daily. Dennis had many friends in his childhood and throughout his whole his life who he kept in touch with until the end.
In 1961, Dennis met Carol Kissinger in Lindenhurst, NY. Dennis and Carole were married and went on to have children Erin and Eric. Unfortunately, they lost several children at childbirth before Erin and Eric were born. He joined the Army in 1966 in New York and was honorably discharged in August 1969. During that time he went to Officer Candidate School and went to Vietnam as a First Lieutenant with the Army Corps of Engineers. He was there for one year and returned home safely.
In 1980 Dennis met Barbara Lewis in Boston Massachusetts. Dennis and Barbara blended their families and Dennis grew to love and be loved by his step children, Brady, Terri, Deedee, Billy, Al and Beth. They were married for 35 years. Barbara passed away in Virginia in 2018. Soon after, Dennis moved to Salisbury, NC with son, Erik and step daughter Terri.
Dennis chose to attend St. Paul's Episcopal Church, in Salisbury NC which is where he met Marsha Minnick sitting in the choir pew in front of him. He grew to love Marsha and the entire family at Saint Paul's over the four years he lived in Salisbury. The church family was and continues to surround them and lift them up with the Love of Christ. In the middle of COVID, Dennis and Marsha were married on August 30, 2020 under a huge tree on the property of Saint Paul's. Dennis and Marsha sang in the choir together and he helped with Altar Guild and Hospitality. They both served together in the Vestry for three years, where Dennis was Junior Warden. They resided together happily in Salisbury until after a brief illness, he passed on November 28th, 2022 at the Salisbury Veterans Medical Center.
Dennis was known to be the kindest, most loving, funniest and loyal husband, father, grandfather and
friend that you could ever find. He is and always will be sorely missed by many. He was a very spiritual man with a brilliant mind who loved the Episcopal Church. Through his life, he spent a great deal of time teaching Sunday School, doing Bible study groups, and loved to study the history of Christianity and Judaism.
Dennis was predeceased by Carol Kissinger, Barbara Collins, Erik Collins, Terri Lewis, Twins Sean & Darren Collins, and Sean Collins.
He is survived by his adoring wife, Marsha Collins, and his loving children, Erin Collins, Brady Lewis, Deedee Reed, Billy Lewis, Al Lewis, and Beth Douglas, along with a host of grandchildren and great grandchildren.
There was a memorial service held on Sunday, December 18, 2022 at St. Paul's Episcopal Church in Salisbury, NC.
His final resting place will be at the Long Island National Cemetery, with placement being held on January 16, 2022 at 12pm.
Carolina Cremation is assisting the Collins family. Online condolences may be made at www.carolinacremation.com.