---
Share
Let the family know you care by sharing this tribute.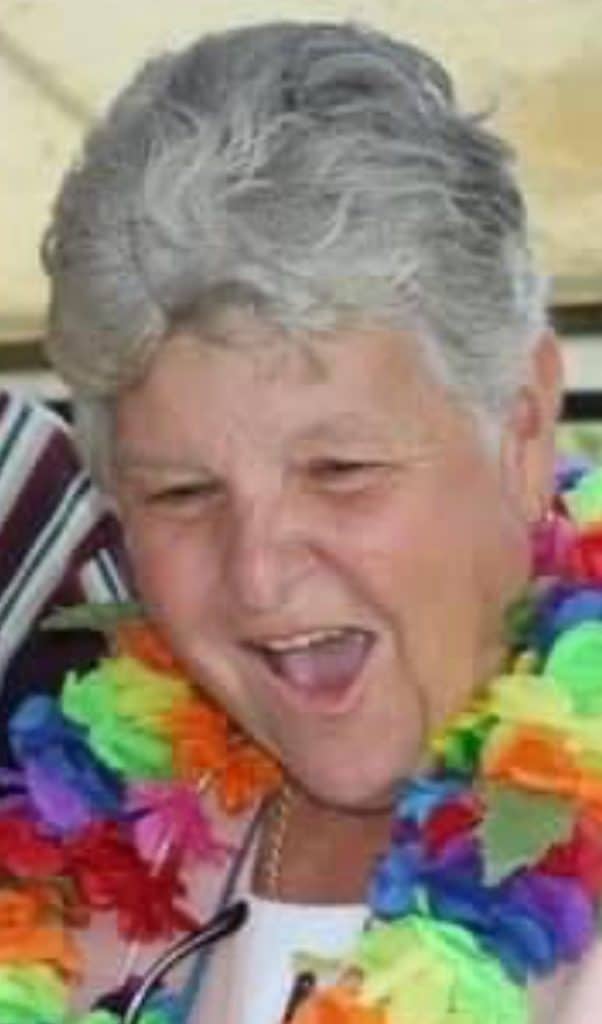 Mrs. Dollie Ludwick Shaver would like you to know she is currently dancing in heaven with the love of her life, her late husband, Robert Shaver. Dollie was reunited with her husband of 58 years on Saturday, October 23rd, after being involved in a tragic accident. Dollie passed away doing what she loved and what she dedicated her entire life to, helping others.
Many of you likely know Dollie because you were served breakfast or lunch by her smiling face or you enjoyed one of her famous homemade hamburger buns or beautifully decorated cakes that she made while working at Bill's Bakery in Salisbury. Dollie faithfully worked alongside her long-time friend, Mr. Bill Jacobs, at the bakery each day starting at 4 a.m. for over 10 years.
Everyone that knew and loved Dollie will remember her for her selfless acts of helping others. Dollie always found time to deliver a pot of chili or one of her famous coconut cakes to neighbors and friends or anyone that was sick or needed care. Each Saturday Dollie did the same thing, she spent her mornings going to Yard Sales and shopping for clothing at the Salvation Army, which she would donate to Rowan Helping Ministries each week.
Dollie's second greatest passion was her beloved dogs – Little Girl, Peanut, Little Boy, and Maggie Mae. Dollie had a passion for animals and she treated them like family. After the passing of her late husband, she slept on the couch each night snuggled up with her dogs.
Dollie also had a love for the beach and spent many summers at Roger's Bay Campground at Topsail Island where she enjoyed surf fishing and cooking for her friends. When Dollie wasn't at the beach or helping others, she was spending time with her beloved grandchildren and great-grandchildren.
Dollie was born on January 8, 1945, in Salisbury, North Carolina, to the late Paul Ludwick, father, and Bertha Shulenburger, mother. Dollie had 3 siblings, the late Frances Cline, sister, and brothers TW Ludwick and Tom Ludwick. Dollie spent 58 wonderful years of her life married to her true love, Robert Shaver, with whom she raised three beautiful daughters in Salisbury – Goldie Chapman (husband Jeff Chapman), Penny Shaver, and Linda Bowyer. Dollie has 2 grandchildren, Ashley Currin (husband Madison Currin) and Daniel Black (wife Ashley Black), and 5 great-grandchildren, Parker, Finley, Millie, Baker, and Grayson.
Friends and family are invited to attend the memorial service officiated by Rev. Billy Sechrist, on Wednesday, October 27th at 11 a.m. at West Park Baptist Church, 715 West Park Drive, Rockwell, NC 28138. Following the service, attendees are invited to enjoy lunch with the family at the church in the fellowship hall.
Memorials may be made to West Park Baptist Church, 715 West Park Drive, Rockwell, NC 28138.
Carolina Cremation is honored to serve the Shaver family. Online condolences may be made at www.carolinacremation.com.