---
Share
Let the family know you care by sharing this tribute.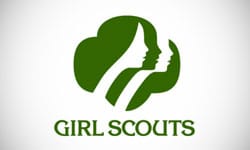 Francesca Raffaela Leonardi, of Salisbury, died Nov. 10, 2010, at Rowan Regional Medical Center.
She was the daughter of the late Nicholas and Rose Deluca of Erie, Pa.
She was preceded in death by husband John Mario Leonardi, to whom she was married 56 years; sisters and brothers-in-law Josephine and Paul Smith and Mary and Firmen Rupert; son Thomas Leonardi; sisters and brothers-in-law Mary Leonardi, Levere and Mary Leonardi, Albert Leonardi, Renaldo and Evelyn Leonardi, Cecil and Carol Leonardi.
Mrs. Leonardi and her husband owned Leonardi Florist shop for 40 years. She was a member of St. Andrews Church, St. Andrews Ladies Guild and Choir and active in Girl Scouts of America. She was an avid traveler, loved the outdoors and enjoyed spending time with her grandchildren and great-grandchildren.
Survivors include daughter Nancy Jean Stine and son-in-law Jack Stine of Salisbury; daughter-in-law Sandy Comella and husband Jim Comella of Knoxville, Tenn.; sisters Genevieve Hurst and Helen Betts of Erie; brother and sisters-in-law Joseph and Ruth Leonardi, Marion Leonardi; grandchildren Lisa Ann Campbell and spouse Chris Campbell of Salisbury, Craig Thomas Leonardi and spouse Barbara Leonardi of Atlanta, Ga., Andrew John Leonardi and spouse Amy Leonardi of Raleigh; great-grandchildren Carson Patrick Campbell, Allyson Elizabeth Campbell, Roman Thomas Leonardi and Mara Francesca Leonardi; a host of nephews, nieces, cousins; and many friends.
Service: Funeral Mass will be celebrated 3 p.m. Saturday, Nov. 13, Saint Andrews Catholic Church.
Memorials: In lieu of flowers, memorials may be sent to the charity of choice.
Carolina Cremation (formerly Evergreen Cremation Services) of Salisbury, NC is assisting the Leonardi fmaily. Online condolences may be made at www.mycarolinacremation.com.