---
Share
Let the family know you care by sharing this tribute.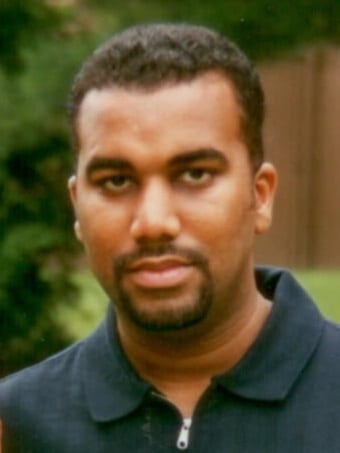 Garieth Len Carter, Renaissance Man, Entrepreneur, Father, Husband, Uncle, Mentor, lover of conversation and political discourse died on September 14, 2020. He was 51.
Music, laughter, love, and people; Garieth's life was a testament to the value of them all. His love of comic books, old movies and shows gave him an upbeat attitude and a positive approach to the world. He, too, would become one of those iconic superheroes for his family and community. Every hero has a creed, and for Gary it was simple; "Time is precious, spend it with the people you love and doing what you want". His passion for standing up for what was right and his ability to take the time to listen, especially to children, made him beloved by all who knew him. Garieth found entrepreneurial success through his founding of IGSI in 1996 after working for various computer resellers. Starting his career as a warehouse clerk he worked his way up to become a purchaser and eventually a talented salesman. Later in life, he worked as a consultant and through his varied experiences he mentored others about business, career goals and personal success. Garieth was a truly creative problem solver. There were times he was able to find a solution for situations when no one else could. But Garieth felt his greatest accomplishment was his family. He adored his sons Zachary, Wyatt, and Alex as well as his nephews Gregory, Jamiel, Caleb and Semion. He loved spending time with his sons and extended family. When they were young, it was laser tag and mattress sledding down the stairs. He played with all the kids and often insured that the youngest of the bunch were engaged with the teenagers. When they were older, it was chess, monopoly, scrabble, or cards. He used these times with "his boys" to educate them, often hiding academics in the guise of games, and encouraging critical thinking. He loved good discussions and discourse. To his children's chagrin he would often start conversations with complete strangers (delaying the time it took to run a simple errand.) Garieth routinely called national and local talk shows to engage them in lively debate, regardless of political affiliation. "Chris from Chesterfield VA/Salisbury NC" (Garieth's radio persona,) was a constant presence in the Carter household. As a youth, he mastered countless languages, Spanish, French, Mandarin and Farsi just to converse with more people. He also believed and insisted on respecting his elders. He was electric when he entered your space. His laughter, thunderous. He insisted on giving and receiving the utmost respect to and from others. He set high standards and demanded them from family, friends, and colleagues. He believed in cherishing and treasuring people while they were living and made sure that his family and his wife knew he loved them daily.
Garieth is survived by his wife Susan, their sons Zachary and Wyatt, his mother Delores Lee Carter, his siblings Greg (Ophelia), Gilbert (Ludinya) and Gwen (Andre.) Chuck Green "his brother from another
mother" (Sylvia) along with his nephews and nieces (Gregory, Caleb, Semion, Jamiel, Joseph, Tara, Tashaun, Tameisha, Ludinya and Rachel). as well as cousins, aunts, uncles, friends, and family.
Carolina Cremation is assisting the Carter family. Online condolences may be made at www.carolinacremation.com.