---
Share
Let the family know you care by sharing this tribute.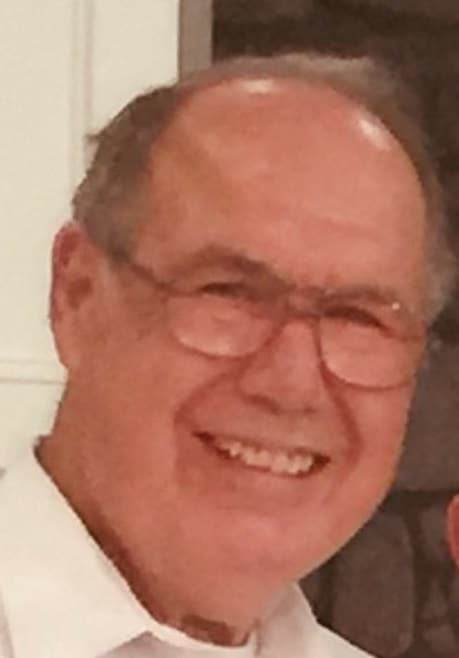 Gilmer "Allen" Curlee, 76, of Rockwell, left this earth for his heavenly home on Thursday, December 1st, 2022 at his home. Allen was also known by his family and friends as Bubbie and Cigar.
Allen lived a good life with so many treasured memories. He grew up in the Spencer/Trading Ford and East Spencer area, the eldest son of Gilmer Bruce and Dorothy "Dot" Misenheimer Curlee, his brothers; Tony Curlee, Mickey (Jane) Curlee all of Salisbury; sisters, Brenda Gobble of Rockwell, Libby (George) Sipes of Cleveland.
Occasionally Allen and his wife Crystal would go riding in the old neighborhoods and he would recall the places they lived. The times spent with aunts, uncles, cousins and many friends was cherished together.
Allen married Crystal Allman in 1968, making their home in East Spencer before moving to Rockwell for the past 40 years. There lives were blessed with five children and four grandchildren; Tonya (David) Smith of Woodleaf; Yolanda Curlee of Spencer; James (Melissa) Curlee of Cramerton; Ethan (Michaila) Curlee of Rockwell; Jeff (Danielle) Curlee of Lenior. Grandchildren; Zachary Smith of Woodleaf, Caleb (Carol) Smith of Woodleaf; Harper Curlee of Rockwell. Harper has been a part of Allen everyday life, she has been a delight and joy for Paw, the youngest, Samuel of Lenior, he is so much fun to watch. He would often call Paw on the phone and Paw loved talking with him, he is an amazing and full of energy child.
Allen was a member of the Rockwell Civitan Club, a club that members meet once a month to discuss and plan projects to benefit the community through members volunteering. Allen fulfilled the dream of many children to be a fireman or a policeman. Allen was a member of the East Spencer Fire Department and the Police Office, also serving as a fireman in Rockwell.
Allen recalled many memories of his teenage days with his friends and cousins, he could recall many of his school classmates, early running around days. His earlier were jobs at a chicken house and plywood factory in Salisbury. In the 60s Allen worked at N.C. Finishing Company and in 1969 he started at Taylor Manufacturing (Litton) Spec-Con as a welder. Allen took pride in everything he did. A jack of all trades, Master of MANY, electrician, mechanic, brick laborer, carpenter, welder. God gave him many talents, and he tried to do his best at everything. He would often recall the names of people that gave him advice and helped him accomplish his goals. Allen's in life was to follow God's will for his life and to be the man God wanted him to be.
He was a member of First Baptist Church of Rockwell, where he was a member of the Glory Bell's Choir, Sunday School Teacher, Senior Citizens group, AWANA and other children programs. Allen had served on the Deacon Board, also at FBC, where he was ordained, he loved serving the Lord and the church. Allen will be remembered as a friendly, outgoing person, he loved going fishing and going to the beach fishing with his family and friends.
Thanks to each one of the many church families and friends, neighbors, family members that have been sending cards, and praying. Allen would say, thanks for the prayers, and its all in the Lords hands. He had so much comfort and pleasure sitting in the swing in the front yard where neighbors and family could visit or he'd wave to all who passed by. We have had to isolate some, he had COVID twice and with his recent diagnosis of Leukemia.
Services for Allen will be announced at a later time, where friends and families can share memories.
The family would like to thank Novant Hospice for their kindess, information and help to get us through these final days, closing this part of his life and preparing for his New Life in Heaven, trusting God always. To each employee at the Novant Cancer Institute, I want you to know that the time Allen was there he felt blessed.
He appreciated each one of you. Y'all made the unbearable, bearable. With you attention and kindness, I pray God will bless y'all, as y'all have blessed us. We give thanks to God for Allen as he was a wonderful husband, father, friend, we have all been blessed. and he will be missed.
Carolina Cremation of Salisbury is honored to serve the Curlee family. Online condolences will be made at www.carolinacremation.com