---
Share
Let the family know you care by sharing this tribute.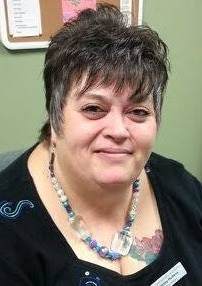 Jenny Rebecca Foreman Hudson, November 8, 1970 – October 17, 2021
Born November 8, 1970 in Buffalo, NY to Robert G. and Beth Foreman. Jenny was a 1998 graduate of Port Byron Central School. She made North Carolina home for the last 20 years. As a fierce advocate for those in need, she was especially passionate about her time working at Rowan Helping Ministries.
She is survived by sons David and Elijah, siblings Christopher (Amy) and Marisa (Anel), and beloved niece and nephews Jake, Marisol, Andres, and Nicholas, as well as a large and loving family of aunts, uncles, and cousins and friends. She loved the Wise Wonderful Women and Piedmont Unitarian Universalist Church of Charlotte and Salisbury. Jenny's message to the world is to "spread your rainbow of love".
Due to COVID, a virtual celebration of Jenny's life will be on November 14 at 2pm. We welcome your messages, stories, or photos to help us fully honor and celebrate Jenny's life. Please submit them at Carolina Cremation (by Nov. 5) if you would like them incorporated into the virtual celebration. A link will be emailed a day prior to the celebration of Jenny.
To honor Jenny a donation may be made to Piedmont Unitarian Universalist Church memorial garden fund, 9704 Mallard Creek Rd., Charlotte, NC 28262 or Rowan Helping Ministries, 226 N. Long St., Salisbury, NC 28144 or a sunflower arrangement can be ordered through Flowers by Oralene.