---
Share
Let the family know you care by sharing this tribute.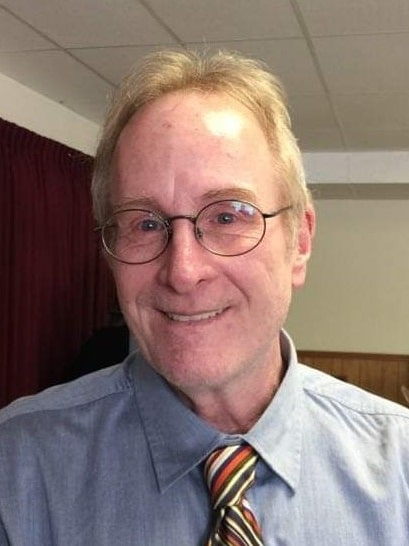 Kenneth William Bass passed away on January 22, 2022 in Salisbury, North Carolina. He was 62 years old. He grew up in High Point, NC, the son of William C. and Carolyn A. Bass, who both pre-deceased him. Kenn attended UNC Greensboro where he studied biology before he transferred to the art department. He went on to complete a Master's Degree in Sculpture at Penn State University. After graduation, he moved to Pittsburgh, PA where he started his professional art practice while teaching and writing art criticism for art circles and publications. After some time, Kenn moved to New York City and continued making art while working a variety of jobs including teaching Iraq war Veterans computer skills at LaGuardia Community College. He was active in the Williamsburg Art scene of the 1990s- 2000s, and was represented by the gallery, Roebling Hall. Kenn also exhibited his work in Manhattan at White Columns and was part of a group show called Brookworld, which took place in a condemned building where viewers had to sign a waiver to enter. In 1999, he showed at Mercer Union Art Centre in Toronto, Canada.
Always with dark humor and keen intelligence, Kenn's work was both conceptual and funny. He drew on his upbringing in NC and his love of science to inform his work. One early piece was made of handmade fishing flies, their wings constructed of personal dating ads from the Village Voice. The flies were hung on the wall while a tape recording of Kenn whistling the theme song from the Andy Griffith Show played in the gallery. He often included live insects in his sculptures and also captured animal behavior on video which he deployed in large scale installations. He is one of 4 artists included in the book "Animal" by Canadian curator Corinna Ghaznavi. In 2013, Kenn spent the month of January in Iceland collecting images of the landscape for what would be his last show in Brooklyn at Parkers Box.
In 2017, Kenn returned to NC to teach art history, photography and video at Rowan Cabarrus Community College. He loved travel, photography and videography and really enjoyed his teaching role, however the program was shut down after the Spring 2020 semester due to the pandemic. He was very creative and witty, and shared a great passion for film with his son Aidan.
He is survived by his son, Aidan Moss Bass of New York, his sister and brother-in-law Debbie and Mike Everleigh of Durham ,NC, and his niece Caroline. He leaves behind both extended family in NC and many friends in Brooklyn, who will miss him too.
The family is being assisted by Carolina Cremation of Salisbury. At this time there is no service planned. Please feel free to share condolences or favorite memories about Kenn on the obituary website.