---
Share
Let the family know you care by sharing this tribute.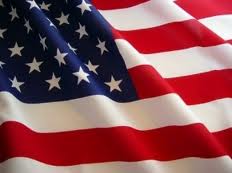 Lt. Col. Charles R. Yarbrough, loving father, grandfather and father-in-law, died peacefully at 7:55 PM (EST) on November 13, 2013 at the age of 90. With him was his daughter Patricia. In the week prior to his death, Charles had been surrounded by the love of daughters Ann Golinsky and Patricia Hudgens, son-in-law David Golinsky and grandchildren Chloe Ann Golinsky, Kylie Hudgens, Travis Hudgens and Matthew Engle.
Charles was born in Philadelphia, Mississippi on November 29, 1922. In January 1942, he enlisted in the US Army. After basic training he was assigned to the Aleutian Islands in Alaska. Charles was transferred to a base in Joplin, Missouri where he met his wife, Mary Lois. They married in 1944 after a 3-week courtship. He was commissioned Second Lieutenant in June 1948. In January 1949 Charles, Lois and 3-year old daughter Ann were sent to Linz, Austria. It was in Austria that their second daughter, Patricia, was born. In 1952 Charles returned to Fort Lee Virginia to attend Advanced Logistics Training for the Quarter Master Corp. He was then assigned to the Quarter Master Army Depot in Jeffersonville, Indiana; then to Eniwetok, in the Marshall Islands. He was there one week after the last testing of the atomic bomb.
During the Vietnam War, Charles was assigned to Saigon Hospital as the Hospital Administrator. He earned the Legion of Merit for his service there. After the war the Army sent Charles to Baylor University where he earned his Masters' Degree in Hospital Administration. After graduation, he worked as an instructor in the Medical Field Service School. His final assignment was to Honolulu, Hawaii where he was the Comptroller of the Tripler Army Medical Center. In 1972 Charles retired from the US Army after 30 years of service. He then took a civilian job as a hospital administrator at the Pacific Institute for Rehabilitation. During this time Charles was awarded a life fellow in the American College of Hospital Administrators.
After 17 hears of living in Honolulu, Charles and Lois wanted to move back to the mainland to be closer to their two daughters. They bought a home in Bend, Oregon and another on the gulf coast of Mississippi. Tragically in 1988, Lois was in a serious motor vehicle accident and died as a result of her injuries.
In 2004, Charles left his beloved home in Ocean Springs, Mississippi to move to Winston-Salem, North Carolina where daughter Patricia now lived. He continued to travel until health issues forced him to remain close to home- the retirement community of Bermuda Village. There Charles remained until he moved to Kate B Reynolds Hospice on November 3, 2013.
Charles loved boating. While living in Ocean Springs, he owned a cabin cruiser, a shrimp boat and a wooden dinghy. He also loved his glass of chardonnay, good chocolate and fine food. But most of all Charles loved his family. His home in Ocean Springs was built large enough to welcome the entire clan. And come they did: for the Blessing of the Fleet, for Mardi Gras, for family Christmases. Charles also organized family Christmas holidays to Puerto Vallarta, to Hawaii and even for a Panama Cruise. His family will treasure forever the closeness fostered during those times.
According to his wishes Charles was cremated.
The family would like to thank the staffs of Bermuda Village retirement community and of Kate B Reynolds Hospice in Winston-Salem. In both places Charles received excellent care, given with respect, compassion and professionalism.
Carolina Cremation of Salisbury, North Carolina is assisting the Yarbrough family from Winston-Salem. Online condolences may be made at www.carolinacremation.com.