---
Share
Let the family know you care by sharing this tribute.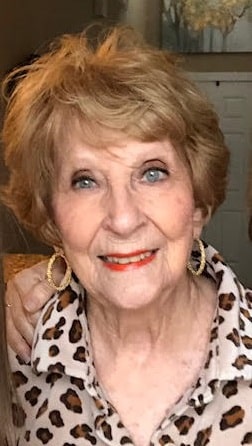 Margaret Greene Queen Hurst, 84, of Charlotte went to be with her heavenly Father, Jesus Christ, on Thanksgiving Day November 24, 2022, her favorite holiday. She was born on February 7, 1938 in Union County, NC to the late Fred Greene and Maude Furr Greene.
She worked as an Administrative Staff in the Oil and Gas Industry in her younger years and also other various administrative positions and retired at age 80.
She particularly enjoyed trips to the beach with family and friends, dancing, working in her yard, and playing cards with her church group and friends.
In addition to her parents, she is preceded in death by her brothers, Lonnie Greene (wife Lane), Vance Greene, and Joe Greene (wife Helen); sisters, Margie Medlin (husband Garrison), Georgia Clontz (husband Carl), and Melven Helms (husband Bill); son, Tim Queen; and granddaughter, Jessica Fry
Margaret is survived by her daughters, Pamela Queen, Cynthia Fry, and Amy Gower (husband Kelvin); grandchildren, Wes Mullis (wife Nikki), Zac Fry (wife Mary Katherine), Haley Fry, Grant Fry, Paige Gower, and Lance Gower; great grandchildren, Casey Mullis, Griffin Mullis, and Memphis Mullis.
Celebration of Life will be held on Tuesday November 29th at 2:30 PM with visitation beginning at 1:30 PM at Central Church of God (5301 Sardis Road Charlotte NC 28270).
In lieu of flowers, memorials may be made to American Heart Association.