---
Share
Let the family know you care by sharing this tribute.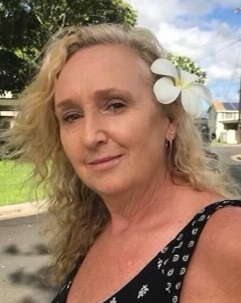 An extraordinary woman, Melissa Dawn Helms, changed our lives forever.
Born to Mildred Kerr Helms and the late Benjamin Leonard Helms on January 5, 1959, Melissa loved her parents deeply. Her first thought each morning was to call her mother. She sought every opportunity to serve and honor her parents. But that's not what made her extraordinary.
Melissa was a fiercely loving mother and grandmother to her son, David Wayne Hewett (Ryan) Lillian, Clayton and Addison and her daughter, Stephanie Dawn Waller (Brad) Waylon and Cheyenne.
As a parent, she provided support and love, even jumping in to work wherever she was needed. No task was too big or too small for her… but that's not what made her extraordinary.
As a grandmother, she showered love over each of her grandchildren:
"Nanny" always welcomed her precious babies into her home. They gave her such joy and she loved spending time with them… teaching them about horses and driving the golf cart and tractor. She taught them that work could be fun if you listened to your heart, and that simple things were worth more than gold! But that's not what made her extraordinary.
As a sister, she was a great supporter and encourager to Jennifer Knox (Don). Melissa loved Bible study, singing, shopping, getting an orange cream slush from Sonic…. Or really any opportunity to be together. She loved her brother in law and always found peace in his words. But… that's not what made her extraordinary.
As an aunt to Christi Austin (Benji), Amanda Eller (Joshua) and great Aunt to Kylie, Tyler, Lukas, Jasper, Huck, Paisley and Alanna, she embraced the role with exuberance. She never missed an opportunity to help. She loved each of them deeply. But that's not what made her extraordinary.
As a friend… well all of the names would take more space than allowed, but in Ester, Linda, and Sandy…. She found kindred spirits for her adventures! Melissa's middle name should have been "GO" because she was always up for a great experience… even If it meant getting muddy and soaked, being stranded on a cruise ship, or meeting friends for dinner. But that's not what made her extraordinary.
Was she "perfect"? No, she wasn't. Was she always "nice"? No, she wasn't. Was she "rich"? No she wasn't. So…. What DID make her extraordinary? That's easy! Jesus! Melissa's faith made her who she was, gave her a big heart for people, even those who crushed her spirit… yes, even those!
Some people claim their value in money, fame, popularity, "things", but not Melissa. She found her value in her Savior. And THAT is what made her extraordinary and why our lives will never be the same without her. Her earthly life may have ended on January 24, 2021, but her legacy in Jesus will remain with us until we are all reunited. WHAT A DAY THAT WILL BE!
A private celebration honoring Melissa will be held in the coming days. Your prayers for all of the family are greatly appreciated.
Melissa would be so pleased to know that donations in her memory will go to Hospice or to the Leslie and Brian Robertson (210 N Central Ave, Landis, NC 28088) for their family mission.
Carolina Cremation of Salisbury and Charlotte is serving the Helms family. Online condolences may be made at www.carolinacremation.com.