---
Share
Let the family know you care by sharing this tribute.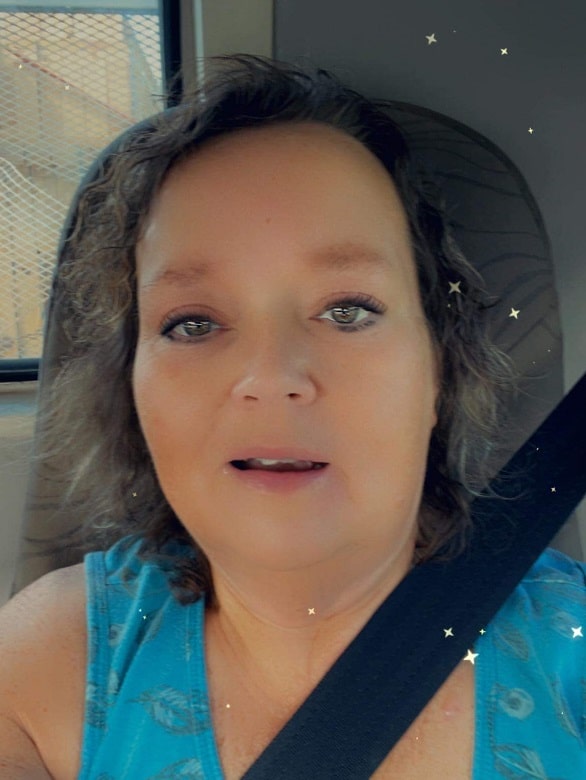 Rebecca "Becky" Jane Campbell Jarrell, 56, of Lexington, passed away Sunday, December 26, 2021 at her home after a battle with Amyotrophic Lateral Sclerosis (ALS).
She was born August 23, 1965 in Oak Hill, WV to the late Nick Stosen, Sr. and Sandra Haskett Stosen.
Becky was an incredible, loving mother, wife, sister, aunt, friend and whatever you needed her to be. She dedicated her life to helping others. Between her 30 year nursing career, and being a single mother, she always put others before herself. She was one of a kind with a beautiful soul. She would take anyone under her wing and be that "mom figure" to many. However being a Granny was her favorite title to hold.
Becky was also a big prankster and never censored herself for anyone. She never knew how many lives she touched and how inspirational she was. Even in her final days, she worried about her family. The last thing she did was make sure we knew she was okay and at peace by leaving us this beautiful message:

I've been on a boat rowing to shore. Everybody is there cheering me on. It's beautiful. They're cooking. I smell food, like family reunion.
I've tried to row slow so I could tell you before the boat hit land. I'm there now.
I'm not scared. It's so beautiful.
I feel surrounded by love!
Death is just moving on to the next chapter.
I've fought hard to stay in the water on boat long enough to tell you – I'm gonna be just fine! I love you so much.
Family & Friends & LOVE is the meaning of life – Let yourself embrace it all without fear of being hurt.
Material things don't matter at all.
Please share this and make public for the world to see.
When I'm on the boat – the water is crystal clear blue. The sky is perfect blue – no clouds.
I held on tight so I could tell you what I saw & felt & smelled.
In addition to her parents, Becky was preceded in death by her brother, Nick Stosen, Jr.
Becky is survived by her husband, Charles Jarrell; daughter, Tiffany Prevette (son-in-law, Christopher Prevette); son, Zachary Campbell (daughter-in-law, Krystyna Campbell); grandbabies, Naevia Campbell, Raylee Campbell, Justin Meager, and Erik Campbell; nieces, Alex Stosen and Cenica Korrell; bonus daughters, Stephanie Ryan and Amy George; countless family and friends all over the world.
There will be a Celebration of Life held at a later date and will be announced on Facebook.
In lieu of flowers, please make any donations to the Blessing Love Box as a thank you for the amazing love, support and help they offer. They are a nonprofit organization that puts together boxes full of items to help with breathing, eating, drinking, sleeping, communicating, and pampering after receiving a Bulbar Onset ALS diagnosis. The items in Mom's box were put together with so much thought, love, and prayer which really meant a lot to her. Blessing Love Box will use any donations to fund as many boxes as possible in Becky's memory. To donate, please send an Amazon gift card (make sure to put "in memory/honor of Becky Campbell" so she knows it's for her) to Ann Chastain, email carefree330@yahoo.com; or contact Becky's daughter for more information.
Carolina Cremation is assisting the Jarrell family. Online condolences may be made at www.carolinacremation.com.