---
Share
Let the family know you care by sharing this tribute.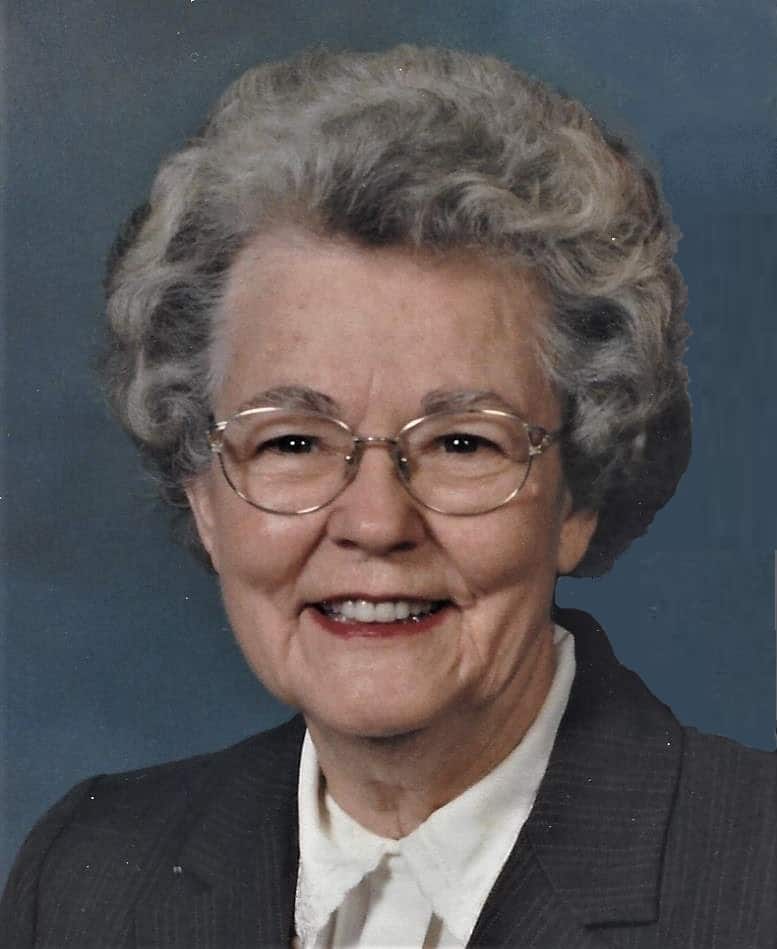 Sybil Cartwright Niblock, 88, of Salisbury, formerly of Harmony, entered into her eternal home on Friday, January 1, 2021, upon passing at Novant Rowan Medical Center due to complications resulting from COVID-19 in conjunction with a worsening sarcoma cancer, against which she had courageously fought an arduous battle for 12 years. Sybil was born on April 15, 1932 in Iredell County, to the late James Barron and Ada Lowe Cartwright. In 1950 she graduated from Union Grove High School and earned her degree as a registered nurse in 1954 from Davis Hospital School of Nursing in Statesville.
Initially she spent a few years as a nurse in Statesville, Winston-Salem, and Charlotte hospitals. Then became interested in public health to which she would devote the remainder of her career by working as a registered nurse in county health departments for a total of 38 years. She started at Rowan County Health Department in 1957, working there until her daughter's birth in 1969. While living in Salisbury, she met Lawrence Niblock and married on August 2, 1964. Following a family move to Morganton in 1973, she became employed by Burke County Health Department for the next 6 years. In 1980 she returned to Rowan County Health Department where she worked an additional 20 years. On January 1, 2000, she retired, finishing out her career with 32 years of service in Rowan County. She felt blessed to work at Rowan Health Department throughout those years, and the people she met during that time meant much to her. Rowan County and its residents always held a special place in her heart.
Following retirement Sybil resided in Iredell County, where she actively participating in community senior citizen programs and homemaker clubs in addition to being a regular volunteer at Iredell Memorial Hospital. She loved attending Bible studies, church services, and Christian Women's Club lunch meetings. Furthermore she enjoyed going on organized group outings and day trips, likewise sightseeing and travel became her favorite retirement past times.
Sybil adored her only granddaughter and cherished every moment spent with her from the day Ellen was born in 2008. Above all she loved her Lord and Savior, Jesus Christ, was a firm believer in the power of prayer, and never hesitated to share her Christian faith with those around her. Sybil was a lifelong member of Winthrop Friends Meeting in Harmony, where she was very active in the congregation, choir, William Penn Sunday school class, and Heart Sisters' group.
In addition to her parents, she was preceded in death by her husband of 49 years, Lawrence Niblock, on October 27, 2013, and by a brother, Jim Cartwright, in 2019. Those left to cherish her memory are her daughter, Laura Niblock Fry and husband, Tim, granddaughter, Ellen Fry, all of Salisbury, and her sister Ruth Vestal of Greensboro along with numerous nieces and nephews.
As for many, 2020 proved to be a difficult year for Sybil and her family when COVID-19 restrictions at senior living centers prevented them from visiting. Additionally Sybil missed attending all of the communal social gatherings, entertainment events, church services, and group activities in which she had previously enjoyed participating inside the facility, but could no longer be held. However anytime a game of doorway BINGO was offered she still loved to play, and won many games. Sybil never complained and had a deep faith and inner strength that carried her through such challenging times. She was a true blessing, will remain forever in our hearts, and be missed immensely.
Sybil was an anatomical donor requesting that her body be donated to medical science.
A memorial service celebrating Sybil's life will be conducted at 3:00 pm on Sunday, April 11th at Winthrop Friends Meeting in Harmony. Afterward friends and family will gather outside in front of the church for a dove release tribute and greetings.
Memorials may be made to Winthrop Friends Meeting 262 Winthrop Road Harmony, NC 28634.
The family greatly appreciates the dedicated care and attention given to Sybil by all staff, nurses, and physicians, while at Autumn Care , Rowan Medical Center, and Wallace Cancer Center.
Carolina Cremation is assisting the Niblock family. Online condolences may be made at www.carolinacremation.com.