---
Share
Let the family know you care by sharing this tribute.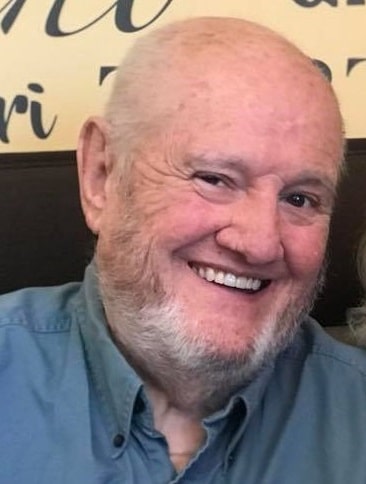 Wyndell Sifford, a much-loved husband, father, and grandfather, passed away peacefully on Saturday,
October 31, at the Kiser Hospice House in Salisbury, N.C. He was 82.
Wyndell was born on July 14, 1938, in Charlotte, N.C. When he was five years old, his father, Rufus Elmer Sifford, died of typhoid fever while working at the naval shipyard in Wilmington, N.C. After his father's death, his mother, Lou Belle Robinson Sifford, searched for a way to support them and also make sure that Wyndell was well cared for. So, she began working at the Children's Home, a Methodist orphanage in Winston-Salem, N.C.
Wyndell grew up as one of the Children's Home boys and considered them his brothers. While there he worked in the dairy and played sports, especially basketball, working to perfect his favorite shot: a swisher from the corner with no backboard. He spent many happy years with his Children's Home brothers and sisters, and they remained life-long friends.
He attended elementary school on the Children's Home campus and then attended R.J. Reynolds High
School, graduating when he was 16 years old. He joined the Air Force when he was 17. He was stationed
at Lowry Air Force Base in Denver, Colo., and Andrews Air Force Base in Washington, D.C., where he
maintained on-board radar systems and continued to play basketball and tennis.
While stationed at Andrews Air Force base in the D.C. area, Wyndell met the love of his life, Mary Ann
Hook. She was from Corydon, Iowa, and had moved to D.C. to work for the CIA. They were married on
June 18, 1960, in Corydon and have two children: a daughter, Sha, and a son, Bryan. Wyndell and Mary
Ann were married for more than 60 years.
After serving four years in the Air Force, Wyndell attended High Point College in High Point, N.C., and
received a bachelor's degree in business. He worked as a political campaign manager, a sales rep for
Texaco and Sunoco, and a regional sales manager for Axton-Cross Co. in Charlotte.
After a long career in business, Wyndell went back to school and earned a master's degree in theology.
He became an ordained minister, filling in for pastors and devoting a lot of time and energy to Contact
Crisis. He was also involved with a ministry for recovering addicts, and provided medical transportation to those in financial need. For a time, he maintained an office and counseling ministry in Charlotte, N.C.
Wyndell had a good memory and a love of history – both family history and American history. He
enjoyed telling stories, listening to country music (especially Hank Williams and Charlie Pride), sketching scenes from the past, and camping. He and his family spent many summer nights camping at the beach or at Mortimer Campground, a favorite spot in the North Carolina mountains.
Wyndell was preceded in death by his parents; his half-sister, Louise Sifford Sims; and an infant son,
Nathan. He is survived by his wife, Mary Ann; his daughter, Sha, and her family, Bryan Youker and their
son, Clay Youker; and his son, Bryan, and Bryan's wife, Greta Crump Sifford.
A memorial service will be held 2:00 pm Saturday, Nov. 7 at Westminster Presbyterian ARP Church, 1804 Badin Rd, Albemarle, NC. Music will include "Faith of My Fathers," a song Wyndell remembered hearing at his father's funeral. The family hopes to have a celebration of life after the pandemic has passed. In lieu of flowers, a memorial may be made to Crossnore School and Children's Home/Archives, 1001 Reynolda Rd., Winston-Salem, NC 27104.
Carolina Cremation is assisting the Sifford family. Online condolences may be made at www.carolinacremation.com.