---
Share
Let the family know you care by sharing this tribute.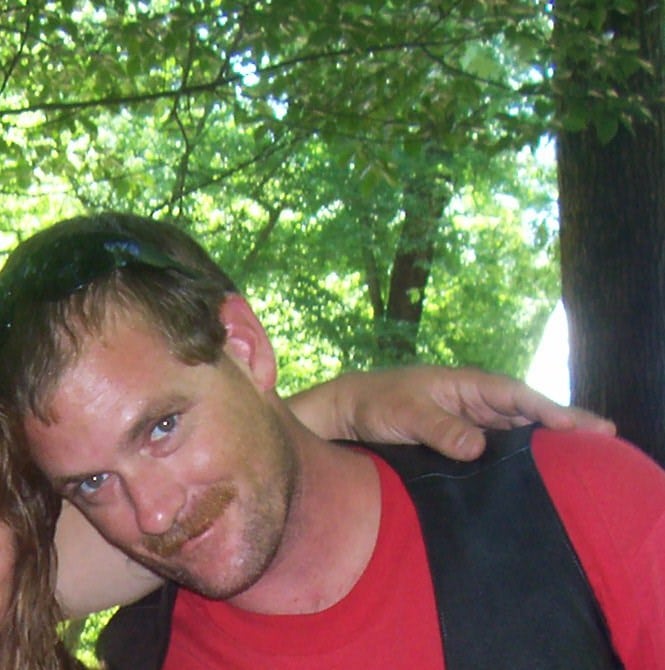 Adam Dale Owens, Age 33, passed away on Thursday evening November 1, 2012 at the Brian Center of Mooresville, NC.
Adam's passing was the result of being struck by an automobile driver while living his passion for riding his motorcycle on October 23, 2011. Adam was loved by those who knew him and by those who cared for him during the last year while he was a resident at the Brian Center of Mooresville. Adam leaves many with a hole in their hearts, but all his friends and relatives take comfort in knowing that a new angel is looking down on them from Heaven on high.
Adam was born in Spartanburg SC to Connie Bennett Deason and Samuel Holland Owens on March 08, 1979. Surviving him are his beloved mother, Connie Deason, his step-father, Tommy Deason, his daughter Mary McKenzie Owens of Batesburg, SC, brothers Robert H. Deason of Lincolnton, NC, Benjamin T. Deason, wife Amanda and daughter Gabrielle (Gabbi) of Stanley, NC, his sister Christy Deason Hubbard and her husband Adam of Newton, NC. Adam is also survived by his grandmother, Peggy R. Bennett and uncle James L. Bennett, Jr. of Catawba, NC,as well as his aunt Joyce Patterson Nemitz, her husband Bruce and their son Henry Patterson of Lincolnton, NC.
A celebration of Adam's life will be held on Saturday November 24, 2012 at The Latin Campus of Hickory Grove Baptist Church, 7424 E. W.T. Harris Blvd Charlotte, NC 28227. Visitation will be from 11:00 a.m. to 12:00 p.m. A memorial service will begin at 12:00 p.m. with The Reverend Arnold Kessler officiating.
Adam's mother and friends will honor him with a final ride to his favorite destination, Hot Springs, NC on a date to be announced.
Carolina Cremation of Salisbury, North Carolina is assisting the Owens family. Online condolences may be made at www.carolinacremation.com.