---
Share
Let the family know you care by sharing this tribute.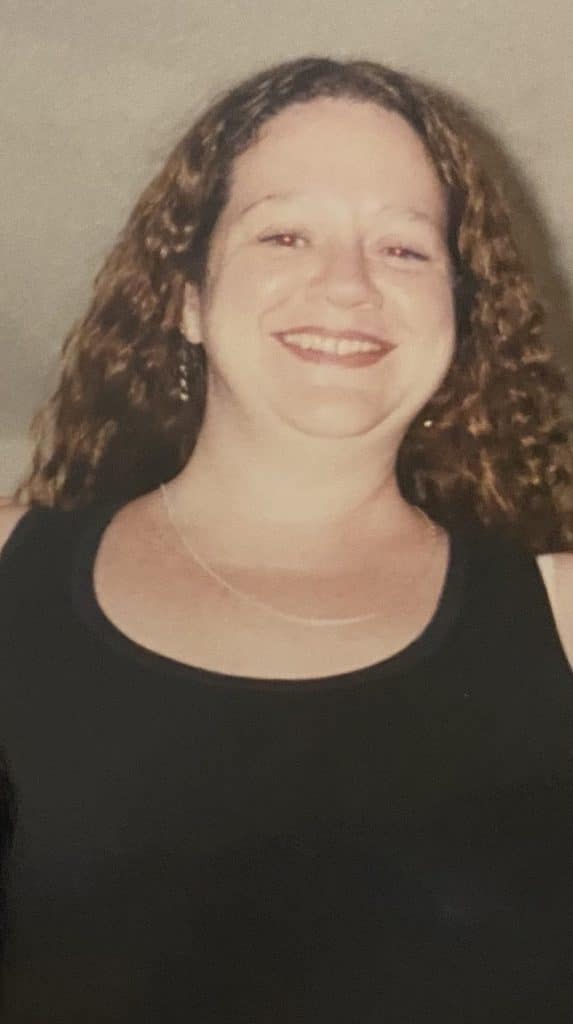 Carol Lynn Hartley Featherstone, born April 12th, 1960, aged 61, of Salisbury, NC, passed away unexpectedly on June 24th, 2021, after a prolonged illness at Novant Health Medical Center in Salisbury, NC.
Carol was raised in the Rowan-Salisbury Schools and was a 1978 graduate of North Rowan High School. She was a proud member of the North Rowan Concert Band, playing flute under the direction of Charles Dunlap. She was also a rifle girl in the 350-member Marching Cavaliers and performed in the Orange Bowl Parade in Miami, Florida on New Year's Eve 1974.
Carol loved to sing and had such a beautiful voice. She sang with her sister (Deborah Hartley) at the Christians Woman's Club, and their favorite song to sing was "The Sisters Act" from the movie "White Christmas", which they performed with fans. She also sang with her mother (Ann Hartley), and her two sisters (Anita & Deborah Hartley) in the Hartley Quartet at First Baptist Church of Salisbury. Carol was raised at the Mt. Tabor Methodist Church and attended the local Christian Youth Ranch as a teenager. It was there that she accepted Christ as her personal savior.
Marrying her high school sweetheart, James Paul Featherstone III, they raised two sons, Jeremy Michael Featherstone and Robert James Featherstone. After returning from California and purchasing her grandmother's farmhouse, Carol studied nursing at Rowan-Cabarrus Community College, became a CNA II, and worked as a home health nurse for many years following. James said that she was the love of his life – she was his "honey".
Carol loved the ocean so very much and her sister, Anita Hartley remembers fondly a time they "borrowed" their dad's blue truck and took an impromptu trip to the beach for a few days. Their dad was out of town for a week, and he was none the wiser. She particularly loved visiting Emerald Isle and during the 8 years that her son, Jeremy Featherstone lived there, she traveled often to visit multiple times per year, and was also there for the birth of her first granddaughter, Layni Featherstone. She had a very special bond with Emerald Isle dating all the way back to 1983, when she returned from California and would visit James' family there every summer.
Carol also loved to cook and was famous in the family for many of her dishes but, more particularly, her homemade potato salad. It was always requested at every family gathering, holiday meal, and family cook out.
She was the biggest fan of her sons (Jeremy & Robby) and brothers (John) bands, she came to every show that was played locally, and if they were playing a very large special event, that was out of town, in front of a large crowd, she would always travel to attend and show support. She always displayed the loudest verbal applause of anyone out in the crowd, no matter how large the crowd was. In fact, in many of the live recording's at large venues, you can always hear her over everyone else in the crowd.
Preceding her in death were her paternal grandparents: Clarence and Lela Monroe Hartley, her maternal grandparents: Harry and Helen Davidson Fisher, and parents: Robert and Ann Fisher Hartley.
Surviving to cherish her memory are James Paul Featherstone III; sons, Jeremy Michael Featherstone (granddaughter – Layni Elizabeth Featherstone) and Robert James Featherstone (grandson – Robert James Featherstone II and granddaughter – Emma Marie Featherstone); sister, Deborah Ann Hartley Garrigues (husband – Dr. Bradford C. Garrigues); brother, John Richard Hartley, and sister, Anita Diann Hartley.
In lieu of flowers: a donation may be made to the School of Rock in Wake Forest, NC where Layni Featherstone is a student or charitywater.org, which provides clean water wells to people who are less fortunate.
Carolina Cremation is assisting the Featherstone family. Online condolences may be made at www.carolinacremation.com.