---
Share
Let the family know you care by sharing this tribute.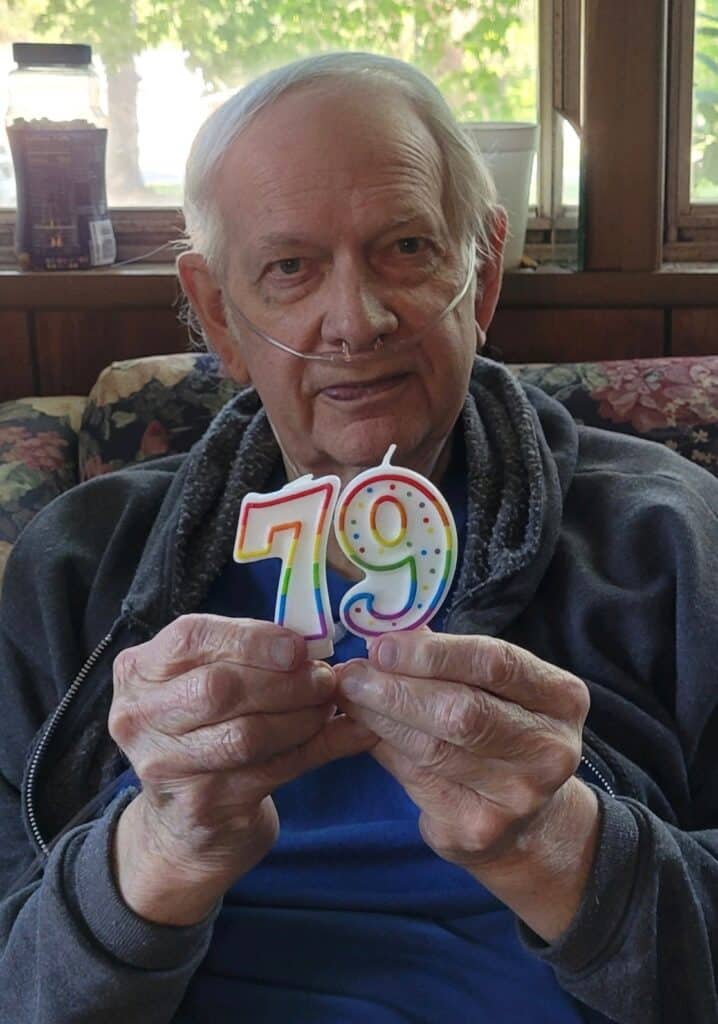 Curtis Lee Waller, 79, of Salisbury, NC died on July 11, 2022, at his residence after a brave battle with interstitial lung disease. A man of few words, Curtis maintained a positive attitude throughout, continuing to joke, spend time with his family, and refusing to let others do for him that he could do for himself.
Curtis was born in Rowan County, NC on April 27, 1943 to Walter Lee and Etta Snider Waller. He was a 1961 graduate of West Rowan High School where he met his wife, Jean Cauble Waller. The high school sweethearts were married on July 20, 1963 and enjoyed just shy of 59 years of marriage. During his teens, a friend's brother gave both young men the chance to paint a car. Accepting the challenge, Curtis found painting came very naturally to him – he was hooked. That chance encounter would lead to Curtis supporting his family working in the auto body industry for many years. He worked at various auto body shops, settling at Wood's Auto Body for much of his career while building a reputation for his meticulous work. To relax after work, he unwound by drawing and painting landscapes well into the evening. In the late 1980s, Curtis opened Waller's Body Shop, working for himself, and continuing to draw and paint in the evenings. In 1994, he began his second career opening Waller's Gallery and Picture Framing where he sold and framed his own art reproductions. Curtis enjoyed various honors, his favorites being chosen to paint the 1999 Rowan Helping Ministries Christmas Card and being chosen to have an original painting featured on the 1999 Rowan County phone book.
He was proceeded in death by his parents.
He is survived by his wife, Jean Cauble Waller; daughter, Denise Waller, husband, Ronnie Waller, children, Lizzie Keever Overcash and Ezekiel Curtis Overcash; daughter, Kelli Waller-Doyle, husband "and buddy" Keith Doyle, and children, Marius Samuel Waller Doyle and wife, Sarah, and Atticus Christian Waller Doyle, all of Salisbury. Sister-in-law, Kathy Cauble Herring and husband, Michael Herring of Tennessee; their son, Brian Herring and wife, Beth, and children, Kaleb and Annelise Herring, of Georgia. Sister-in-law, Debbie Cauble Boger and Mike Richards, and her daughter, Stefani Marie Cicio and Kevin Tukey of NC; and Uncle, Bill Goodman of SC.
Curtis was an active member of Salem Lutheran Church if his health permitted. Upon retirement, Curtis
enjoyed a quiet retirement with Jean, but was never happier than when his grandchildren visited, raiding his peanut butter, and sharing their concerns of adulthood which were always met with old school advice. He took pride in guiding his grandkids though a mixture humor, common sense, and unconditional love.
Visitation will be held Friday, July 15 at 3 pm at in the parlor at Salem Lutheran Church, 5080 Sherrill's Ford Road in Salisbury. The graveside service will follow at 4 pm in the church cemetery.
Memorials may be made to Salem Lutheran Church, or the Humane Society of Rowan County at PO Box 295, Salisbury, NC 28145-0295 as Curtis, and Jean have shared their home with no less than a million furry friends.
Carolina Cremation is assisting the Waller family. Online condolences may be made at www.carolinacremation.com.