---
Share
Let the family know you care by sharing this tribute.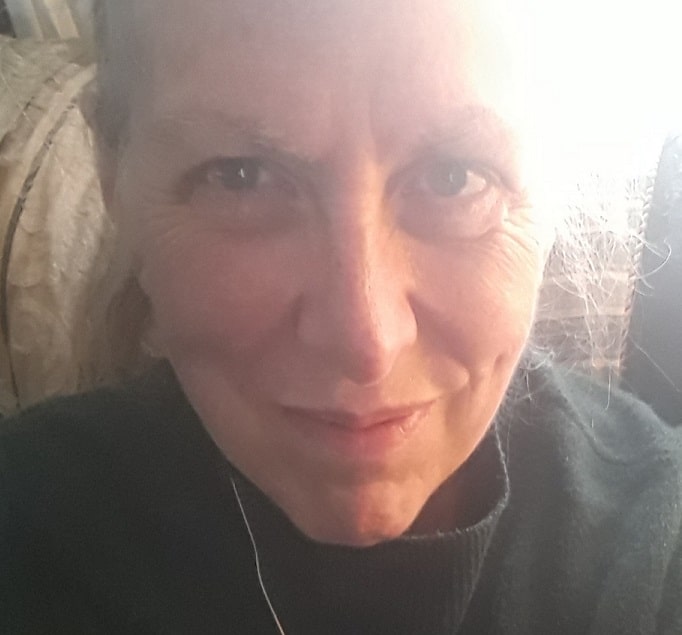 Dawn Bakker—keeper of records and lists, ranker of just about everything, collector of live music, art, magnets, bumper stickers, Stevia packets and good wine—died with dignity and grace on April 15, 2021 in the company of family. She was 62 years old.
Dawn was the first of three children born to a star (Starr Whitney) and a rebel (Paul Bakker) in Yonkers, NY. An October baby, she arrived a few weeks after the Yankees won the World Series and New England autumn peaked—two of her favorite things. On her 12th birthday, Dawn—along with her siblings Paul (d. 1984) and Kimberly—survived their mother's death, which came unexpectedly. Life after was tumultuous. External forces ultimately shaped a fiercely independent, resilient feminist with an instinct for survival. It was in these years that she honed a skeptic's mindset. Dawn did not take anything at face value, not even boxes of paper clips. (Yes, indeed, she audited a box of 500 paper clips, proving they were short on the count.)
In 1975 Dawn met Tom Irving. They married in 1978: Dawn in boots, Tom in bell bottoms. They had two daughters together, Brianne and Tara, and shortly after, divorced. Several years later they became best friends, with Tom by Dawn's side even in the last months of her life.
Dawn was a star in the classroom, as both a student and educator. She was a quick study and went deep in "rabbit holes" long before they were easy or commonplace. Everyone knew when Dawn was into something because it would take over—her free time, her conversations, her thinking. She was absolutely ravenous about her passions, ranging in her interests, and eager to share them all.
For most of her life Dawn was enrolled in college. She started as a full time student while a young, single mother living below the poverty line. Against the odds, she earned nearly all A's that first semester. But soon the weight of her financial and social circumstances paced her studies to a crawl. When she was able to afford the time and expense of college, Dawn took classes.
In 2004, her financial misfortunes changed. That year she relocated from New York to Vermont, putting a down payment on a very humble home, which she cherished, and then she generously helped her two daughters start a home too. She went back to school full time, pursuing a degree in math education. Thirty years after she first enrolled, Dawn graduated with a Bachelor's Degree (summa cum laude) from Johnson State College in 2012.
Dawn did not go with the flow. She never faked it until she made it—who you saw was who you got. And this was especially true when it came to matters of politics and religion. The notion that such topics should not be discussed in polite company was a completely foreign concept to Dawn who felt these were the most important things to talk about. In Bennington, even those who didn't know her would recognize "the Leftist" with the little yellow Beetle (twice on the front page of The Bennington Banner). At the height of America's call to arms, Dawn was unrelenting in her opposition to war. With her daughter, she would protest for peace when it was most unpopular and dangerous. They were met with harassment, heckling, and threats. Dawn cared not and would stand her ground, certain the ground she stood for was too important to lose.
Dawn was generous beyond her means for her entire life. For years, when she would cross the Tappan Zee Bridge, she paid for the toll behind her. When asked about it, she'd enthuse to the toll taker, "It's a random act of kindness!" But her kindness was far more regular than random (on bridges and off). Cars would chase her down, flashing, waving, ear-to-ear beaming. She'd say, "Look how little it takes to make someone's day."
Facing a terminal lung cancer diagnosis the day before Thanksgiving, her first instinct was to give thanks for the life that let her watch her daughters grow up to meet and marry their soulmates, Jared Della Rocca and Ryan Skye, who she loved like sons. To take stock in the fortune of getting to meet her grandchildren Hailey, Daelyn, Charlie and Fischer, whom she adored. She was grateful for wonderful friends; for living in a town she loved; and of course, for her two "puppies," (Oscar & Felix) who she doted on like children. When nurses would say how sorry they were about her prognosis, Dawn would say, "Don't be sorry, I've had a good life," and then she would recount her blessings aloud again.
Those who knew Dawn know how slim this obituary is on the details and stories that defined her. No mention of how she opened Dave Matthews Band fan boards and became, at 42, one of the most well-known traders of their live music; about the time she became expert in education law and held a sit-in protest until her demands were met; or how much she loved art and New York City and caroling in front of the tree at Rockefeller Center the Sunday before Christmas. How she said wise things all the time like: "Nothing simple is ever easy" and "Your children are the best of you and the worst of you in the extreme." Dawn will be remembered and celebrated in her home during a memorial service on Sunday, July 4, 2021. Anyone interested in attending should email parkstreetmemorial@gmail.com.
Also, it should be noted that Dawn was especially adamant (no surprise) that she did not want anyone to post on Facebook about her. She promised to haunt whatever poor soul felt moved to do so. In lieu of flowers, Dawn asked that donations be made to the Bennington Free Library or, she said, "If you want to get political, donate to AOC, Bernie Sanders or Katie Porter."