---
Share
Let the family know you care by sharing this tribute.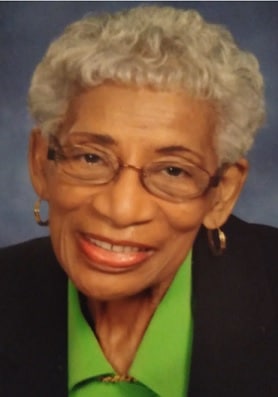 Ethel Mae Finch, 89, peacefully departed this side of life on Sunday, December 6, 2020, under hospice care at her home in Harrisburg, North Carolina with her family by her side.
Ethel was born May 31, 1931, the only child to the late Dorothy Cecilia Brown and Eugene Murray of Catholic Hill, South Carolina. As a child, the family moved to New York where she grew up as a resident of Harlem. She graduated from Julia Richman High School. She later met and married the late Hubert C. Finch for over 60 years and together relocated to Brooklyn, New York. Within this union, she became the proud mother of three children whom she cherished dearly.
Ethel Finch was a homemaker for many years until she enrolled in Cosmetology School and became the prominent Owner/CEO of Exquisite Beauty Salon in Brooklyn, NY. The family were active members of St. James Pro-Cathedral (Cathedral) Catholic Church where she served in many capacities. The couple decided to relocate to Walterboro, S.C., where she reestablished her successful hair salon business. As a devoted member of St. James Catholic Church, Catholic Hill, SC, she took significant pride in leading the hospitality team. Her appetizing cooking and event planning skills were well sought after. She became popular for her delicious-tasting pound cake—affectionately known as "Grandma Finch Cake" among family—which created a craving rumble in the town and extended areas. The tradition of family, caregiving, food, fun, friends, and love is a lifelong legacy to cherish for now and all the days to come.
Ethel leaves to treasure the memories of her love; three children, Gilda Thomas, Hubert Finch (Nellie), Valarie Finch-Brown. Grandchildren: Tiffany, Kenny (Donaca), Rashaune (Tatia), Rayna (George), Nakeisha, Vallyn, Vinel (Kanesha), Nicholas (Whitney), Rasheed. Great-Grandchildren: Isaiah, Amiyah, Kenny, Jr., Ny'Keiandra, Aliece, Arri, Nala, Alan, and a host of nieces, nephews, and devoted friends.
I'm Free
Don't grieve for me, for I am free/I'm following the path God laid for me/I took His hand when I heard Him call/I turned my back and left it all/I could not stay another day/To suffer, to live, to worry or to pray/Tasks left undone must stay that way/I found that place at the beginning of the day/If parting has left a void/Then fill it with remembered joy/Be not burdened with things of sorrow/I wish you all the sunshine of tomorrow/Oh, my life has been full, I served much/Good friends, good times, a loved one's touch/Lift up your hearts and share with me/God wanted me. He set me Free.
(Due to Covid-19, and for the safety of all friends and loved ones, there will be no official Home Going Service. Her Celebration of Life will be forthcoming.)
Carolina Cremation of Salisbury and Charlotte is assisting the Finch family of Harrisburg. Online condolences may be made at www.carolinacremation.com.