---
Share
Let the family know you care by sharing this tribute.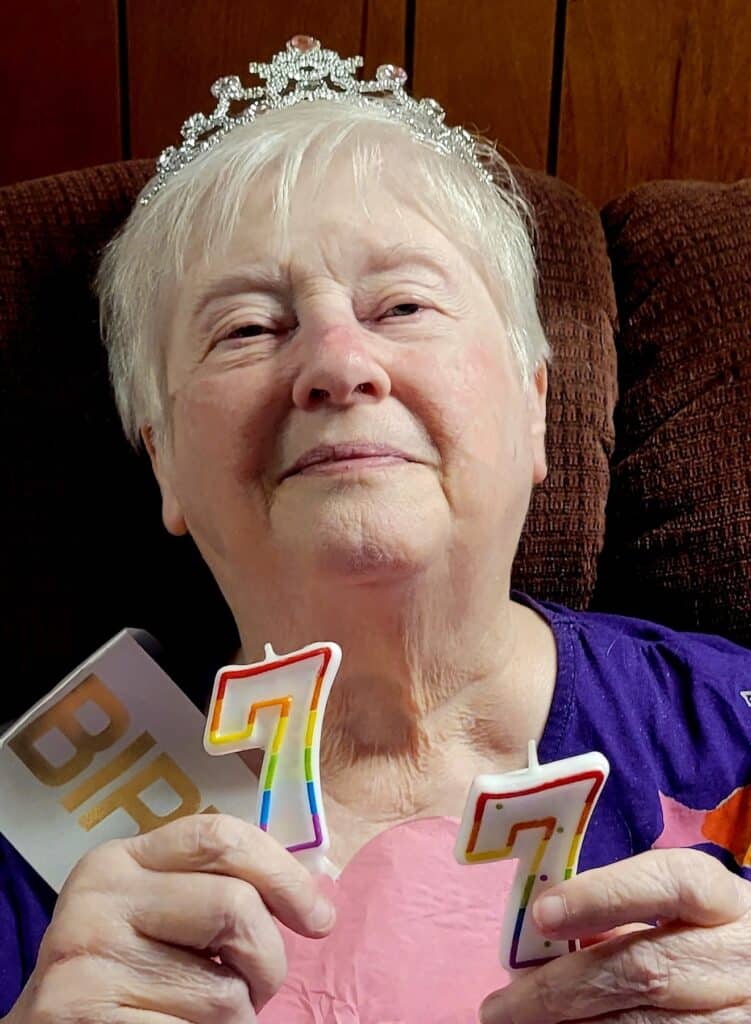 Frances "Jean" Cauble Waller, 77, of Salisbury, NC died on November 14, 2022, at Novant hospital after battling liver and kidney failure related to diabetes. Jean never met a stranger and held a natural curiosity she carried throughout her life. Though lovingly teased by family, Jean herself often joked she had a list of questions to ask God upon arriving in Heaven. As her health declined these past months, she refused to dwell on the negative, maintaining a positive attitude while enjoying daily family visits – especially the frequent comings and goings of her grandkids checking on her.
Jean was born in Rowan County, NC during the end of World War II to Charles Franklin Cauble, Jr and Mary Frances Stanford Cauble. Having traveled by train to visit her soldier husband in Texas, Frances returned home to NC carrying a special memento from the trip. Born July 27, 1945, Charles arrived home from active duty overseas less than 24 hours before her birth. Named after both her mother and maternal grandfather, Eugene Stanford, Jean loved that her father called her his Little Texas Long Horn.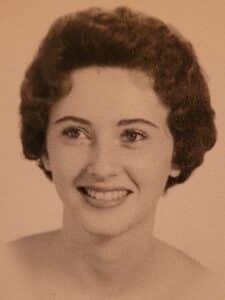 A 1963 graduate of West Rowan High School, it was there she met the love of her life, Curtis Lee Waller. The high school sweethearts were married on July 20, 1963 and enjoyed just shy of 59 years of marriage. Looking back on their Cherokee honeymoon, they would chuckle recalling a lack of restaurants in the area lead them to return home early as they nearly starved to death. Jean knew Curtis was the one, as she kept the newspaper clipping of their first-date movie – "Don't Eat the Daisies" – safely packed away since 1960 for safe keeping. They never failed to celebrate this anniversary in some manner each year.
After graduating, Jean worked at Southern Life Insurance for several years prior to beginning the ultimate work-from-home career of motherhood. Having a parent at home for the girls was important to both Curtis and Jean. Volunteering for Meals on Wheels during this time was important to her as well, as she enjoyed providing company to the elderly folks to which she delivered meals. Jean returned to the workforce later in life serving as church secretary at Salem Lutheran, as well as working at the Bible Book Store before retiring in 2007. She cared for her mother for many years after she developed Alzheimer disease, never looking upon her care as a burden, but rather enjoying her company as it was in the moment.
She was proceeded in death 4 months ago by husband Curtis on July 11; her parents, paternal grandparents Charlie Cauble Sr and Emma Owens Cauble, maternal grandparents Eugene Stanford and Bessie Kluttz Stanford, her Great Uncle Walter Kluttz, and her best friend Becky Cauble.
She is survived by daughter Denise Waller, husband Ronnie, children Lizzie Keever Overcash and Ezekiel Curtis Overcash; daughter Kelli Waller-Doyle, husband Keith, and children Marius Samuel Waller Doyle and wife Sarah, and Atticus Christian Waller Doyle, all of Salisbury. Sister Kathy Cauble Herring and husband Michael of Tennessee; their son Brian Herring and wife Beth, and children Kaleb and Annelise Herring, of Georgia. Sister Debbie Cauble Boger and Mike Richards, and her daughter Stefani Marie Cicio and Kevin Tukey of NC; and Uncle Bill Goodman of SC.
A lifelong member of Salem Lutheran Church, she was active in multiple areas as her health permitted. Jean enjoyed a quiet retirement with Curtis until his recent passing. She adapted, though her family knew she was broken-hearted. Visits from her grandchildren brightened her world; she loved them sharing news about their lives, drinking all of her milk, and bringing their tablets to share their latest viewing interests. This showing of unconditional love resulted in Jean knowing more about Godzilla than any woman her age should have to know.
Visitation is Thursday, November 17 at 2 pm in the parlor at Salem Lutheran Church, 5080 Sherrills Ford Road in Salisbury. The graveside service will follow at 3 pm in the church cemetery.
Memorials may be made to Salem Lutheran Church General Fund, or the Humane Society of Rowan County at PO Box 295, Salisbury, NC 28145-0295. Her family feels sure there was a stampede of animals to greet her upon arrival in Heaven.
Carolina Cremation of Salisbury is assisting the Waller family.  Online condolences may be made at www.carolinacremation.com.