---
Share
Let the family know you care by sharing this tribute.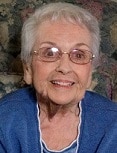 Surrounded by loved ones, Gayle Chataignier Gray of Concord North Carolina, formerly of Salisbury North Carolina and St. Martinville, LA peacefully passed away at Universal Healthcare in Concord North Carolina on January 17, 2014 after a courageous battle with Alzheimer's disease.
Born November 29, 1933 in St. Martinville LA, Ms. Gray was the daughter of Charles and Therese Chataignier. Raised in St. Martinville, she worked at St. Martin Bank and Trust for several years before becoming an executive secretary at Parkerson's Insurance Corporation in Lafayette LA. She eventually left Louisiana and moved to Arlington Va. where she continued her secretarial career. In 1961, Ms. Gray married Bill Gray, a native of North Carolina and shortly thereafter, moved to North Carolina to raise their daughters. Primarily a homemaker, Ms. Gray returned to the workforce in 1980 as the drama department secretary at Catawba College in Salisbury North Carolina for numerous years. During her time there, many of the out of state students adopted her as their surrogate mother. Along with her husband Bill, she volunteered many hours to the Veterans Administrative Medical Center as a typist in the medical records department. After the death of her husband in December, 2000, she eventually returned to her birthplace and siblings in 2004, where she planned to live out her life. Sadly, Alzheimer's affected Ms. Gray and she returned to North Carolina in 2010 to be cared for by her children.
In addition to being a patient, loving wife and wonderful mother, Ms. Gray enjoyed spending her time sewing clothes for herself, her children and grandchildren, crocheting blankets, reading and playing a mean game of scrabble. In earlier years, she enjoyed gardening, making homemade potato chips to die for, and baking simply scrumptious apple pies, which she happily distributed to neighbors. In addition, Gayle loved to bake bread and as a child, there was nothing better than coming home to the smell of fresh baked bread after school.
Gayle was a very giving person, going out of her way to help others. She volunteered in the elementary school system as a reading and spelling assistant. She helped her elderly neighbors by providing company, bringing them places and running errands as needed. During her later years, she helped take care of her older sister Edwina Guirard during her courageous battle with lung cancer. Gayle will be sorely missed by those who knew her and her giving ways.
Ms. Gray is survived by her children Edwina (Genie) Kelly and husband Tom of Sierra Vista, AZ; Patricia (Pattie) G. Hale and husband Jim of Charlotte, North Carolina; and Therese (Teri) G Daniels and husband Walt of Harrisburg, North Carolina. Her legacy will be carried on with her six wonderful grandchildren – Taryn Williams and husband Caleb, Samantha Myers, Anna Hale, Michael Daniels, Ashley Hale and Katherine Daniels.
The fourth oldest of 13 children, Ms. Gray is also survived by many siblings – sisters Lorraine Lovas, Hope Dugas and husband Huey, Therese Perry and Claudia Dorsey, all of St. Martinville, LA, sister Doris Fournet and husband Lee of New Iberia LA, brother Clay Chataignier and wife Charlotte of St. Martinville LA, brother Charles Chataignier and wife Kathy of Slidell LA, brother Richard Chataignier of Baton Rouge LA, brother Carrol Chataignier and wife Stephanie of Broomfield CO, and brother Michael Chataignier and wife Cindy of Bridge City TX. Ms. Gray is also survived by many, many nieces and nephews.
Ms. Gray is preceded in death by her husband of 40 years, Bill Gray of Salisbury NC, parents Charles and Therese Chataignier of St. Martinville LA, and sisters Edwina Guirard and Charlene Chataignier, both of St. Martinville LA.
A service to celebrate Ms. Gray's life will be held at a later date in St. Martinville, LA. Interment will follow at St. Michael's cemetery.
In lieu of flowers, please honor Ms. Gray by donating in her name towards the cure for Dementia and Alzheimer's Disease. For donations by phone, please call 1-800-272-3900. For donations by mail, send a check to Alzheimer's Association, PO Box 96011, Washington DC 20090-6011. Donations can also be made online at alz.org.
Carolina Cremation of Salisbury, North Carolina is assisting the Gray family. Online condolences may be made at www.carolinacremation.com.