---
Share
Let the family know you care by sharing this tribute.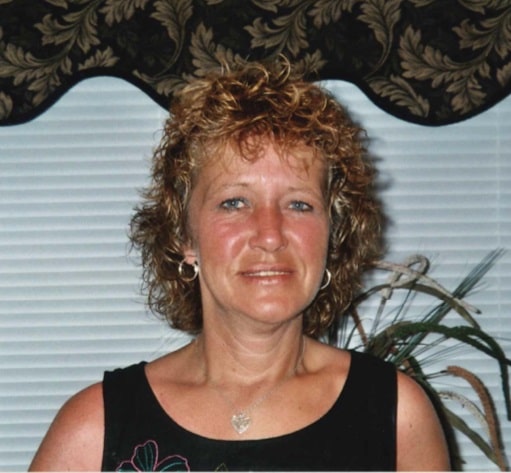 Jane Marie Pezdek Paratore, (aka Janie, Smiley, and Mama Bird), of Salisbury, NC, peacefully passed away surrounded by her loving family, after a courageous 9 year battle with multiple myeloma cancer, on Friday October 9, 2020.
She was born January 15, 1953 in Ilion, NY to the late Mitchell W. Pezdek Sr and Rose M. Marosek Pezdek. She graduated from Frankfort-Schuyler Central School in 1972. She married the love of her life Joe in August 1979. She lived most of her life in St. Johnsville, NY and retired in Brandon Florida in 2011 where one of her daughters and family reside. She then recently moved to Salisbury, NC in January 2020 so that she could enjoy her family and grandchildren there as well.
Our mother Jane was the most incredible woman you could ever know. If you ever met her you would never forget her, because she made a lasting impression on so many lives. Her blue eyes would light up the room, her smile would brighten your day and warm your heart, and the sound of her voice would cheer you up. She was gentle, kind, sweet and funny. Jane was a FIGHTER and she would never give up! She would rise above it all with her will power and determination. She was powerful, resilient and the epitome of strength. Jane always saw the positive side of things. She was very artistic and creative. She was our inspiration and always will be. She was loving, caring, selfless, and compassionate. She would always protect us. She will always be loved, missed, and never forgotten. Jane always enjoyed going to O'scugnizzo's for pizza and fried cauliflower with her husband and kids. You could always find her sitting at the kitchen table late at night with a box of Freihofer hermit cookies and brownies and a big ice-cold glass of milk. You never saw her without her favorite cup of coffee from Stewart's. Jane loved painting, drawing, writing, doodling, and crocheting. She loved and took pride in painting beautiful murals on the windows at the nursing home for all to enjoy during the holiday season. Jane and her husband Joe met at the Pine Lodge. They enjoyed going back there through out the years and they would dance the night away. She also enjoyed her husband singing Elvis Presley songs, especially her favorite one "You are always on my mind". Jane and her mother Rose were avid bingo players at the Ilion Knights of Columbus, and her children soon loved tagging along. She had her special colored bingo dabbers that she brought with her every game, and as kids we were not allowed to use them. She also enjoyed bowling with her family after every holiday meal at the State Bowling Center in Ilion, NY. She was an amazing cook and was known for her "famous fried chicken". Jane was always a hard worker up until she was diagnosed with multiple myeloma cancer in 2011, in which she was no longer able to work. She fought and tried her best each and every day. She held her head up high always with a smile on her face and lived the life she wanted to live the best way that she could. Jane loved her family and always wanted them all together under one roof. Jane truly was a warrior throughout her journey on this earth.
Thank you mom for all that you have given us our whole lives. You always showed us the true meaning of love. You raised an amazing and beautiful family. Thank you for always being there for each and everyone of us. You taught us to be our best and to hold our heads up high and to never give up. You always showed us to be kind, loving, and respectful. You were and will always be the best wife, mom, grandma, sister, daughter, aunt, and best friend anyone could ever hope for. There will never be another like you. You will forever be loved and always be missed. We are glad now that can fly free and spread you angel wings. You can continue to watch over us, protect us, guide us, and love us. We will always keep you in our hearts and forever on our minds. Thank you for always being yourself. Thank you for showing us what love truly means. We love you mom now, forever, and always.
In addition to her parents, she was preceded in death by her younger brother, Steve Pezdek; her sister, Linda Tinkle and brother in law Terry "Tink" Tinkle.
Jane is survived by her loving husband of 41 years, Joe Paratore; 5 children, Joey and Heather Paratore; Lisa Paratore and Tony Soos; Michelle and Marty Smith; Brian Paratore; Debbie Paratore and Jonathan Shive; brother, Mitchell Pezdek Jr and wife, Terri; uncle, Ray and aunt, Helen Anthaume; nephews, John and Teresa Pezdek; Chris and Tracy Tinkle; niece, Leanne Pezdek; 9 grandchildren, Alyssa, Jared, Jillian, and Preston Paratore; Antonio and Ava Soos; Parker and Harper Shive; and "Soon to be" Baby Smith in 2021.
The family will be having a celebration of life memorial funeral service in upstate New York in the spring of 2021. Carolina Cremation is honored to serve the Paratore family. Online condolences may be made at www.carolinacremation.com.