---
Share
Let the family know you care by sharing this tribute.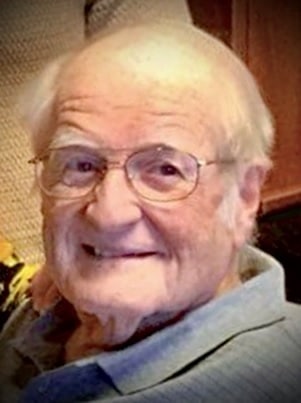 Jerry Carr Lingle, 83, loving Husband, Daddy, Granddaddy, Great Granddaddy, Brother, Uncle, Cousin and Friend, passed away 8 January 2022 at Moses Cone Hospital in Greensboro, NC. He was a longtime resident of Greensboro, living the last several years at Brighton Gardens Senior Living.
Jerry was born 5 April 1938, in Faith, NC to the late Carr Hubert Lingle and Helen Williams Lingle. In addition to his parents, he was pre-deceased by wife Laura "Janie" Barringer (1995) and brother Reverend Dean Lingle (1984).
Jerry was raised in Faith and his childhood centered around family and the pleasures of growing up in small town America. Parades, family reunions, apple picking in the Virginia mountains and a strong commitment to the Lutheran Church were what shaped his personality and life.
In his youth, he worked alongside his dad in his local appliance and plumbing store, supporting the family business, attending local schools, and graduating from Granite Quarry High School Class of 1956. He then left Faith to attend the Weaver Airline Personnel School in Kansas City, MO to embark on a career in the airline industry. Jerry's career led him to employment in several airport locales beginning with Capital Airlines in New York City and later to Atlanta, GA as Capital Airlines became present day United Airlines. In 1967, Jerry and his family relocated and he began work at the Greensboro Piedmont Triad Airport, retiring in 1998 after more than 40 years of service as a United Airlines Customer Service Supervisory Agent. Along the way, he shared many lifelong friendships with fellow United employees and neighbors from New York, Minneapolis/St. Paul, Dulles, Chicago, and Greensboro. The airline industry taught him to greet people with a smile and to extend courtesy. He was a natural success with United and truly loved his job. His personality made it possible for him to be at ease and honored to meet and attend to celebrities on behalf of United as they traveled through his station. He laughed when he spoke about his encounters with Elvis Presley, band KISS, and Donald Trump on their flights as they passed through GSO.
He was a member of the Lutheran Church of Our Father in Greensboro and in recent years had regularly attended services and enjoyed fellowship at St. John's United Methodist Church with friends and companions.
His love of travel, baseball and football was a constant throughout his life. He followed his hometown favorites, NY Yankees, Atlanta Braves and North Carolina State University Wolfpack, attending and watching as many games as possible. His travels took him from Waikiki to his favorite Myrtle Beach, Los Angeles to San Francisco, and NCSU Bowl games in Florida and Georgia. He was an avid dog lover and shared his home at different times with several Siberian Huskies. Jerry enjoyed live music and singing and was particularly fond of traveling to hear his son and daughter-in-law perform in their band "Wishful Thinking". Jerry was quick to establish friends wherever he went and spent many hours at the local Goodyear Tire Center with them, laughing, telling stories, and enjoying each other's company.
Left to honor his memory are daughter Victoria "Tori" Boyd (John) of Chesapeake, VA, son Jerry Duane Lingle (Jennifer) of Greensboro, three granddaughters Jennifer Martay (Hugo) of Chelmsford, Essex, England, Lauren Morgan (Kyle) of Christiansburg, VA, and Tess Lingle of Greensboro; one grandson Tate Lingle of Greensboro. Jerry was blessed with four great grandchildren: Lyra Morgan, Christopher Martay, Alex Martay and Locke Morgan. He has two surviving brothers Nelson Lingle (Priscilla) of Oak Ridge, TN and Reverend Jeff Lingle (Sally) of Arden, NC, sister-in-law Matilda Lingle Eddy (Roger) of Mooresville, NC, and many nieces, nephews, and cousins from the Lingle, Williams and Stirewalt extended families. After Janie's passing, Jerry shared the last 24 years with his special ladyfriend and sweetheart Joyce Dixon of Greensboro.
Concern for the health and safety of others does not allow us to gather to honor Jerry's life at this time. A remembrance service will be held in Greensboro at a later date, followed by the burial of his ashes at Faith Lutheran Church in Faith, NC.
Jerry endured long COVID isolation periods during the past two years. He greatly missed being able to spend time with his family, neighbors, and friends, to celebrate birthdays, holidays, and to play with and watch his grandchildren and great grandchildren grow. In lieu of flowers, his memory is being honored through establishment of a remembrance fund. If others wish to donate in his memory, please do so by contacting the family directly. Donations will be designated for Jerry's grandchildren and great grandchildren for use in their future education as a special gift from "Granddaddy".
A Graveside service will be held on Sunday August 13, 2023 at 3:00 PM at Faith Lutheran Church Cemetery, conducted by Rev. Jeff Lingle.
Carolina Cremation of Salisbury, NC is assisting the Lingle family. Online condolences may be made at www.carolinacremation.com.