---
Share
Let the family know you care by sharing this tribute.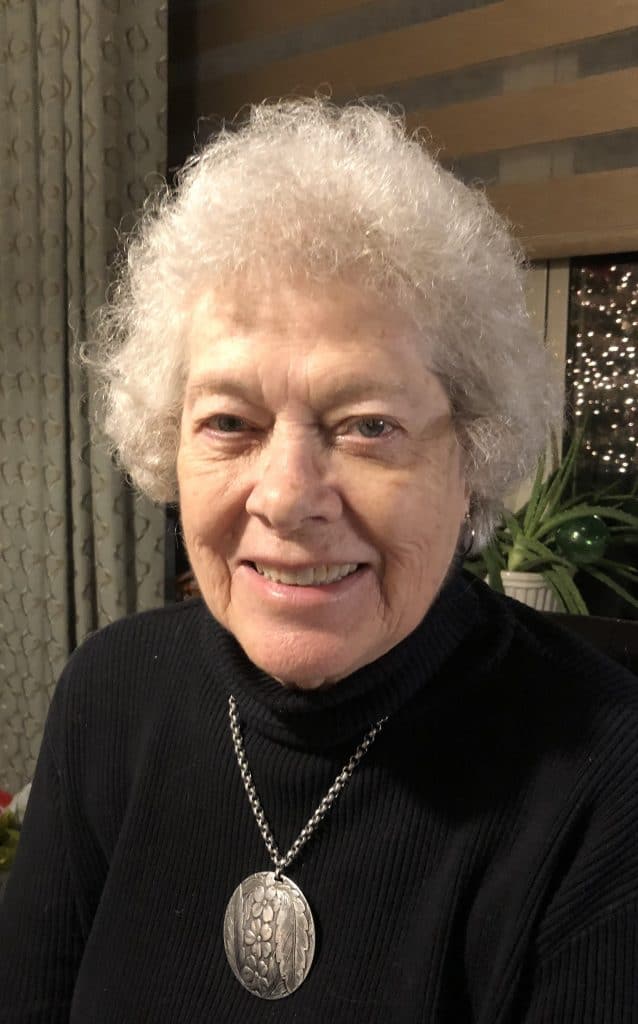 Joanne Wilson Gatton, died on Sunday, August 15, 2021, at her daughter's home in Charlotte, NC. She was born in Iredell County, NC on March 31, 1934, to Lee White Wilson and Mary Lavina (nee Feimster) Wilson. With her older brother Charles Lee, Joanne grew up in a loving, Christian family. At Harmony High School, Harmony, NC, she met the love of her life, Frank Delano Gatton. Frank gave her the nickname of "Jo," which stuck throughout her lifetime.
Joanne and Frank married on November 29, 1952, in Statesville, NC. Their marriage was one filled with love, service, and adventure as they raised their family of four children and lived in six states before ultimately moving to Raleigh in 1968 where Joanne lived until shortly before her death. Joanne dedicated her life to being a supportive and loving wife and mother. It was only when her youngest child started elementary school that Joanne began working with the NC government, retiring from the Department of Agriculture in 1992 after 25 years of service.
Joanne and Frank took their first international trip to England in 1981 during the time when Prince Charles married Lady Diana Spencer. They enjoyed repeat trips to England as well as ones to Spain, Portugal, and Morocco; eastern Canadian provinces; and western Canadian provinces.
Family meant everything to Joanne and Frank. Annual trips spent at the beach served to reinforce the importance of family time. Joanne never missed sending cards for birthdays, anniversaries, or graduations, including during the final weeks of her life. She would include "dollars" in cards for the little ones and checks for close family members. Joanne and Frank selflessly cared for family as they became infirmed. When Frank's health declined, Joanne demonstrated true love as she greeted Frank each day with a cheery "Good morning, Sweetheart," until he succumbed to the ravages of Lewy Body Dementia on February 5, 2014.
Joanne was a member of the book club at Westminster Presbyterian Church, Raleigh, NC and a nearly 20-year-member of the Daughters of the American Revolution. She made new friends in Charlotte when her daughter, Jan, and her family moved there in 2016. Grandma Joanne made lasting memories with her only great-granddaughter Audrey during those frequent visits. She came to enjoy contemporary worship at Good Shepherd Church in Charlotte, including watching virtual services during the COVID-19 pandemic and when otherwise unable to attend church services in person.
Shortly before her diagnosis of late-stage ovarian cancer, she enjoyed a week with family at Lake Murray, SC and shopped with her granddaughter Natalie for her wedding gown. She baked her family favorite Scotch Chocolate Cake with fudge icing and brought homemade pimento cheese and Muddy Buddies.
Joanne opted for hospice care at Jan's home in Charlotte less than two weeks after she received her initial diagnosis. She steadfastly told her family members that "God has a plan. We have to trust it. Everything will be all right." With family by her side, Joanne breathed her last breath on earth followed by her first breath in heaven while the Good Shepherd Church service played on an iPad in her room. Later in the day, Audrey told her grandmother, "Grandma Joanne was hearing people at church talk about Jesus. She just wanted to be with Jesus." This reaction would have gladdened Joanne's heart.
Joanne's family lovingly cared for her with the support of Hospice & Pallative Care Charlotte Region and, most especially, 24/7 care from health care aides with Bayada Home Health Care in Charlotte.
Joanne was preceded in death by her parents; her brother and his wife, Jean Silliman Wilson; and her beloved husband.
She is survived by her four children and their spouses: Deborah "Jan" Gatton Kalmus (Robert) of Charlotte, NC; Steven "Steve" Frank Gatton (Brenda) of Statesville, NC; John Ashley Gatton (Ouita) of Raleigh, NC; and Kevin Lee Gatton (Stephanie) of Mt. Pleasant, SC. She is also survived by six grandchildren and one great-granddaughter: Chloe Zan Gatton of Charlotte, NC; Natalie Joanne Kalmus and her daughter Audriana "Audrey" Lisa Hartman of Stephensville, MD; Conor James Gatton of Mount Pleasant, SC; Amelia Elaine Grondin of Raleigh, NC; Kellen Marie Gatton of Mount Pleasant, SC; and Lily Rozalena Gatton of Raleigh, NC.
A memorial service to celebrate Joanne's life will be conducted at 11:00 a.m., Friday, August 27, 2021, at Providence United Methodist Church, 1273 Old Mocksville Road, Statesville, NC 28625. The family will receive visitors at 10:00 a.m. before the service. The family respectfully requests all those in attendance wear face masks and practice social distancing, including those who are fully vaccinated. A graveside service will follow at 2:00 p.m. at Holly Springs Baptist Church, 355 Houstonville Road, West, Harmony, NC 28634.
In lieu of flowers, memorials may be made to the Holly Springs Baptist Church Cemetery Fund, 355 Houstonville Road, West, Harmony, NC 28634 or the UNC Lineberger Comprehensive Cancer Center, 211 Manning Drive, Room 3300, Chapel Hill, NC 27514.
Arrangements are in the care of Carolina Cremations, 650 Industrial Avenue, Salisbury, NC 28145. Online condolences may be made at www.carolinacremation.com.