---
Share
Let the family know you care by sharing this tribute.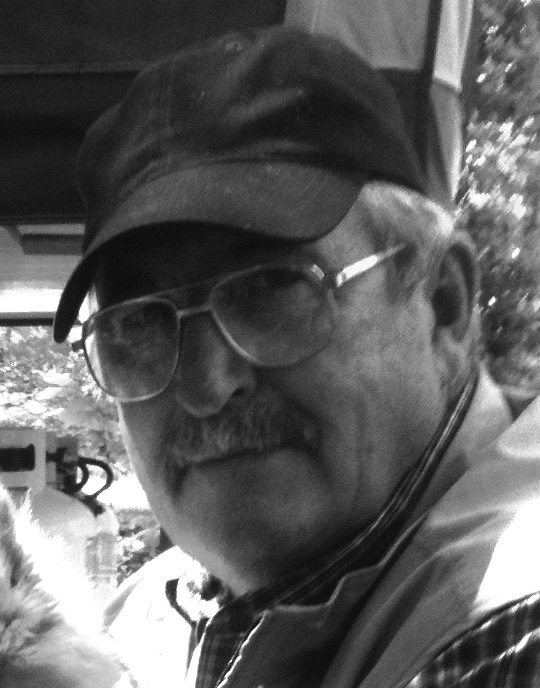 Mr. John Gaile Woollett, 66 of Rockwell passed away quietly on August 1, 2012 at his residence. John was born in Johnson City, NY and grew up in Binghamton, NY, and moved to North Carolina in 1985. John worked as a Master Mason specializing in historic restoration. He was a US Army Veteran, serving as an MP. He loved Native American Culture, painting, antiques, music and food.
John's predeceased family includes his father, George Woollett, Mother, Minnie Gailit Woollett, brother, Bill Woollett, sister, Sandra Woollett Medovich, and brother in law, James Medovich.
He is survived by his loving wife Joy Deyo Woollett of 25 years. He has two adoring sons, Shane Woollett with Edith Lianexay, and Chad Woollett and wife Colleen. He also left behind close friend and previous wife, Sharon Woollett Frost. Sisters include, Judy Woollett Paff and husband George, Debbie Woollett Verrastro and husband Lenny, and Kimmy Woollett Mazza with Kyle Shultz. Stepdaughters include, Monica Graham with Tony, and Stephanie Peet with Bryant O'Sheaf. Cousins include Randy and Diane Gailit, and Shirley Gailit Polanco. Grandchildren are as follows, Jonathan Woollett Kolba, Nick Brenchley, Dillon Locke, Betsy Carr, Matthew Locke, Liam Lianexay, Gage Gailit, Jonathan Bronaugh, Monica Bronaugh, and Brayden Craig. He also leaves behind his constant companion Maggie, and many cousins, nieces, nephews, friends and family.
There will be a fundraiser in the near future to help raise funds for his wife Joy as they were both self-employed. Dates will be announced later.
In Iieu of flowers please make donations to Rowan Hospice and Palliative Care: 720 Grove St. Salisbury, NC 28144.
We will always love and cherish the beautiful memories he left with us.
"Out of the Indian approach to existence, THERE CAME A GREAT FREEDOM, an intense and absorbing love for nature…enriching faith in a Supreme Power; and principles of truth, honesty, generosity, equity, and brotherhood as a guide to mundane relations.
Luther Standing Bear, ca 1868-1939