---
Share
Let the family know you care by sharing this tribute.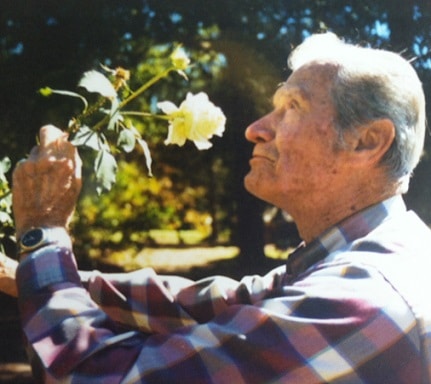 Joseph Leodore Biron Sr., 95, of Charlotte, passed away on Thursday October 16, 2014 at his home surrounded by family. Mr. Biron was born on October 17, 1918 in West Warick, Rhode Island to the late Mr. Leon Biron and Rosina Peltier Biron. Joseph proudly served his country in the United States Army for 7 years and was part of the Civilian Conservation Corps effort.
Joseph attended Parochial School and was Bi-Lingual in French and English. He was a skilled motorcycle mechanic and worked as a heating and air conditioning contractor for most of his life. He was a semi-pro left handed bowler and enjoyed fishing. Not only was he an avid reader but he also wrote science-fiction stories and ran for city council in the 1960's.
He loved dancing and met his wife at the USO club thanks to being the best Jitterbug Dancer there. In his free time he enjoyed gardening with his good friend Ellis and chopped wood to maintain his fireplace every winter until he was 89.
He made many friends at Eastland Mall and the Super Target on Albemarle Rd from his regular walks there. His five secrets to a long life were: Walk everyday, Fish when you can, Eat lots of beans, Make others laugh and smile, and Drink Kombucha Tea daily. A favorite saying of his was "A true friend is someone who sees right through you, and still enjoys the view".
In addition to his parents, Joseph is preceded in death by his wife of 42 years, Mavis Rowlett Biron; a daughter, Joyce; five sisters, Rita, Aldea, Claire, Therese, and Annette; and one brother, Leo. Also, Grace Atanat, friend and companion. After being widowed for years, he was blessed with this second love of his life.
He is survived by two sons, Joseph Biron Jr. of Rock Hill, and Dale Anthony Biron and wife Judy L. Burgio of Mill Valley, CA; a daughter, Lucy Biron Lustig and her significant other Kenny Buettner of Charlotte; and a sister, Anita Biron Davis.
In lieu of flowers, donations may be made to Heifer International, http://www.heifer.org/ ,(1 World Ave., Little Rock, AR 72202).
Carolina Cremation of Charlotte and Salisbury is assisting the Biron family. Online condolences may be made at www.carolinacremation.com.