---
Share
Let the family know you care by sharing this tribute.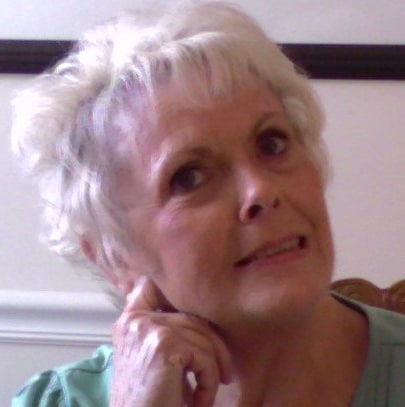 Judy Carol Ammons Weaver Brown, 73 of Kannapolis, NC passed away unexpectedly on January 17th, 2021 at home due to heart failure. She was a cherished, loving, and caring mother, daughter, sister, and friend. Judy was born to Frances Duncan and Rick Ammons on August 28th, 1947 in Salisbury.
She attended Boyden and West Rowan High School graduating in 1966 from West Rowan. She was the marching band lead Majorette her Senior Year. Judy attended Salisbury Business College earning cosmetology certification and studied Psychology. Judy later earned certification and accolades in coding helping develop the office accounting program auto dealerships utilize today. She was the Office Director for Southern States Toyota in Concord NC for several years before concluding her career with Goodyear Brad Ragan Operations in Charlotte NC as a Senior Analyst.
Judy's talents and hobbies were abounding. Extremely fond of Carolina Beach Music, she was an expert shag dancer and could have danced on the professional circuit often winning multiple competitions. Traveling was a pastime so naturally, her favorite was the beach, adding a new seashell to her collection every trip. An artistic craft maker, she would often make beautiful centerpieces to give away as gifts, a hallmark of her loving and caring nature. Judy also was an ardent gardener and loved all flowers especially roses. But Judy's favorite hobby was cooking. Learned in the art by her mother, she became a self-taught gourmet cook. Her culinary dishes at work and family events were always the most requested. She loved cardinals, hummingbirds, doves, and yellow butterflies but her late dog Sassie was her favorite. How fast Sassie must have run across that Rainbow Bridge to welcome her home. Judy had the most beautiful blue eyes and a smile that would give your heart full of joy when she smiled at you.
Her laugh was contagious and her personality so bright she would light up the room. So bright, The Lord decided he needed heaven to be just a little brighter and brought her home. Judy was a Christian and loved Christmas for the majesty and celebration of birth for our Lord and Savior Jesus Christ. She loved the Lord with all of her heart and acknowledged him in all things. Now every day is Christmas in the Lord's presence, I can only imagine her elation. She had the most loving and nurturing soul and would help anyone in need. Her greatest role in life was the one that meant the most to her, being a Mother. That was her legacy. My Mother was an inspirational role model to others. She taught me Christian values and to love like Jesus would want you to do, to care and put others' needs before your own.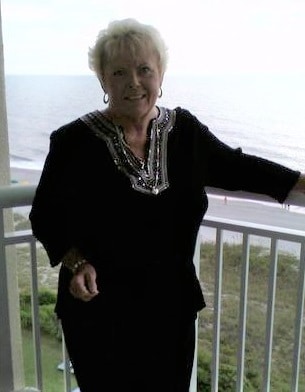 Mama always had encouraging words supporting my goals and I could count on her, as she was always there for me. She worked tirelessly to raise me and would always say, "it's you and me against the world." Her love for me was endless and unconditional. No words can describe how much I love her and will miss her. I can truly say that she was the strongest and bravest person I have ever known. She was unique in how she dealt with health issues over the years and was determined not to let them define her. She trusted in God's plan for her life. She was my hero and my best friend. I am so blessed by God she was my Mother. It was an honor of a lifetime to be her son.
She will LIVE on in my heart FOREVER. My life will never be the same without her. As a child, I would write in her greeting cards, "For the Most Beautiful, Pretty, Smart Mama in the World." Now she is "The Most Beautiful, Pretty, Smart Mama in Heaven." Every night I would tell her, "Goodnight, I love you, see you in the morning." So, now I will not say goodbye. I just say, "goodnight, I will see you in that glorious, new, heavenly morning when I am with you again." I love you, Mommy.
Judy is survived by her son, Bradley Holder Kannapolis; brothers, Rick Ammons (Janine) Ft. Myers, FL, and Fred Weaver (Kristie) Little River, SC; sisters, Mary Barber Granite Quarry, and Alane Yungel Clearwater, FL.
A celebration of life will be held for Judy at a later date and will be announced. Memorial donations for Judy may be made to the Billy Graham Evangelistic Association
Carolina Cremation of Salisbury is serving the Brown family. Online condolences may be made at www.carolinacremation.com.