---
Share
Let the family know you care by sharing this tribute.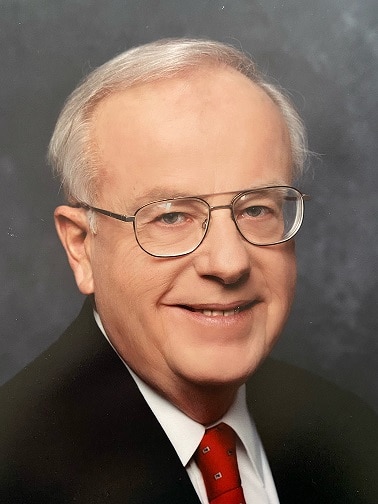 Mark Anthony Conrad, 83, of Charlotte, passed away unexpectedly Monday, January 3, 2022.
He was born January 1, 1939 in St Paul, MN to the late Albert Nelson Knoop and Kathleen Kilbride Knoop. As the first-born son of an entertainer, Mark spent his childhood traveling the U.S. for his dad's performances. He loved to tell that he had lived in every state but three: Maine, Alaska, and Hawaii. His constant relocation fostered a future love of culture, storytelling and the finer things in life.
Prior to starting a career, Mark served in the Minnesota Army National Guard. In 1965, Mark began what would become a very successful career in the broadcasting business. He started as a sales rep for WBT-AM Radio in Charlotte, NC. In 1967 Mark joined WBTV Sales and thus forged a long and meaningful career in television. With Mark's ambition, his career quickly evolved from sales to station management. This journey took him (and later his family) from Charlotte to New York (Katz Television), Greenville, SC (WFBC-TV), Cincinnati (WLWT) back to Charlotte (WCCB), then Greensboro, NC (WFMY) and back to Charlotte again. Upon his return to Charlotte in 1987, Mark led WJZY, from a budding independent station to a major competitor eventually gaining network affiliation. During this time, Mark mentored a number of TV professionals who went on to become successful executives in numerous TV markets around the country.
Mark had gusto for life, being an avid gunman, chess player, wine connoisseur and pilot. He enjoyed shooting sporting clays, riding motorcycles, loud music, gourmet food, great wines, a fine cigar, dirty jokes, and a cocktail or two (or three!)…And of course being the life of the party by telling a story with incredible animation.
In addition to his parents, Mark was preceded in death by his brother Peter Knoop of Memphis, TN.
Mark is survived by his wife Margo Keasling-Conrad, with whom he would have celebrated their 10th wedding anniversary on April 1, 2022. He is also survived by his two daughters, Stacy Clarke (William) of St. John's, FL and Kelly Zingelmann (Kurt) of Raleigh, NC, from his first marriage to Barbara Arrington, sisters Susan Lightbody (Tom) and Kiki Wilson both of Ocala, FL, as well as four beautiful grandchildren.
Per Mark's request, there will be no service. Mark likely would have preferred you remember him with a toast or memory of one of his many stories. Memorials may be made in his memory to St. Jude's Children's Research Hospital or to Living Savior Lutheran Church of Charlotte (livingsaviorlc.org).