---
Share
Let the family know you care by sharing this tribute.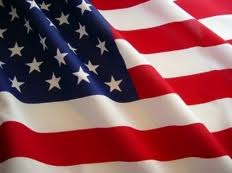 Martin (Marty) John Jacobs, 75, beloved husband of Bette Lou Jacobs, passed away on October 19, 2015 at Carolina Medical Center – Pineville.
He was preceded in death by his parents Lawrence and Catherine Jacobs, his brother Laurence Jacobs and his mother-in-law Elizabeth Greenwood.
Marty was born in Hazleton, Pennsylvania where he lived until he went to college. Marty attended Penn State University where he earned a Bachelor of Science degree. After graduation, Marty joined the United States Air Force where he achieved the rank of Lieutenant Colonel. During his 23 years of service, he served two tours during the Vietnam War where he was injured in the line of duty. After retiring from the U.S. Air Force, he continued to serve his country as a Defense Contractor at the Pentagon. He retired in 2006 and moved to Fort Mill, SC with his wife. During retirement, Marty and Bette enjoyed bowling, spending time with friends and traveling the world. They were active members of their community in Sun City, Carolina Lakes, South Carolina. Marty loved watching the Cleveland Indians and the Cleveland Browns.
Besides his wife Bette, Marty is survived by his son James Kenneth Jacobs (Kendra Jacobs) as well as his two grandsons Marty James (MJ) and Stephen Jacobs as well as other relatives and close friends.
A graveside service with full military honors will be held at the Salisbury National Cemetery, North Carolina on Friday October 23, 2015 at noon.