---
Share
Let the family know you care by sharing this tribute.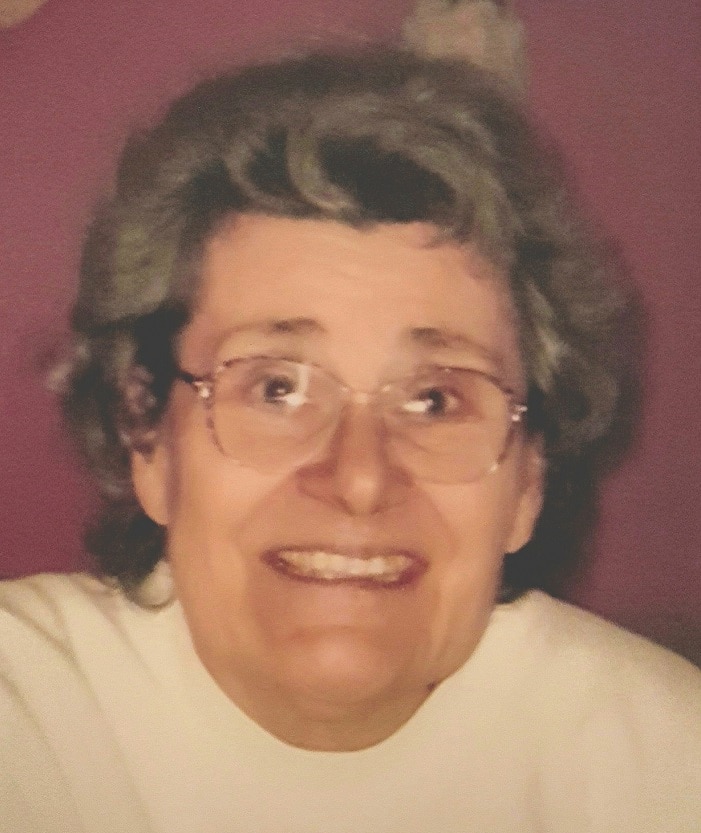 Mary Carmela Birnbaum, 84, of Salisbury, North Carolina, passed away Saturday, November 14, 2020 at her home. She was born at home in Flemington, New Jersey to the late Giuseppe and Frances Mina Lacopo. She graduated from Flemington High School in 1954. She worked in various fields until moving her family to Morristown, NJ in 1964, where she was employed by Mepco Electra for many years. She retired from patient services in laundry and as Sewing Supervisor at age 75 from Morris View Healthcare Center in Morris Plains, NJ, where she became known for her sewing skills, often creating functional items to be used by staff and residents.
Following her retirement in 2011, she moved to Salisbury, NC to be with her daughter and family. She lived at Crosswinds Senior Living for several years after surviving breast cancer, moving in with her daughter and family in 2015 until her death from Alzheimer's Dementia.
She was strong and independent with a huge heart and generous spirit. Her beautiful smile and wonderful sense of humor made her well-loved and well-liked by family and friends. A woman of many talents, she was funny, kind and generous to a fault. The greatest joys in her life involved doing for others, especially her family. She was "Nanny" and "Grandma" to her grandchildren, "Nannymama" to her five great-grandchildren, who brought smiles to her face and she loved them beyond all else. She loved watching forensic television one minute and having fun watching Disney programs with her little ones the next – always with a cup of coffee in her hand!
An amazing seamstress and baker, she loved handicrafts as well. She, unselfishly, shared her handmade gifts, whether baking cookies for the fire department, donating desserts to fundraisers, baking sweet treats or sewing endlessly for her family. Over the years, she taught these talents to her daughter, sharing patterns and recipes, to create a lasting legacy. She also enjoyed refinishing furniture – turning "trash into treasure" and creating heirlooms.
Ms. Birnbaum was also preceded in death by her brother and sister-in-law, Saverio and Josephine Lacopo of Stirling, NJ and daughter-in-law, Deborah F. Zyck, of Blairstown, NJ.
She is survived by her children, Theresa (Joseph) Brandt of Salisbury, NC and Brian Zyck, Sr. of Blairstown, NJ, grandchildren Timothy Laib (Sarah Earnhardt) of Salisbury, NC, Brianna LeBarre of China Grove, NC and Brian Zyck, Jr. of Blairstown, NJ, Joshua (Heather) Brandt of Maryville, TN and Amanda (Michael) Kelley of Coventry, CT and great-grandchildren Harper Ann Laib, of Salisbury, NC, Zayden LeBarre and Gavin LeBarre of China Grove, NC, Mia LeBarre of Lexington, NC and Joseph Brandt of Maryville, TN.
In lieu of flowers, please make memorial contributions to the Alzheimer's Association (www.alz.org) or Glenn A Kiser Hospice House, 1229 Statesville Blvd., Salisbury, NC 28144.
Ms. Birnbaum will be brought back to New Jersey to be interred with her parents.
A graveside service is planned for Friday, November 20, 2020 at 11 am, St. Magdalen Roman Catholic Cemetery, 94 N. Main Street, Flemington, NJ. Family and friends are invited – but, due to COVID-19 safety, please wear masks and respect social-distancing for your protection and that of others.
The family would like to thank Novant Health Rowan Medical Hospice & Palliative Care for their unlimited care, support and kindness during these last, difficult months. They are appreciated beyond words.
Carolina Cremation of Salisbury is assisting the Birnbaum family. Online condolences may be made at www.carolinacremation.com.