---
Share
Let the family know you care by sharing this tribute.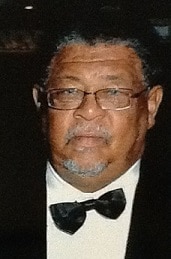 The Long Haul
Michael Jerome McTyre, 69, of Charlotte, was born to the union of Harold Nathaniel and Ernestine Evelyn McTyre in Detroit, Michigan on July 11, 1945. Michael attended public schools in Detroit, graduating from Mumford High School in June, 1963.
After high school, he worked while attending Detroit Business Institute until he was drafted into military service in 1965. Michael served with an engineer unit in the United States Army, which included a tour of duty in the Vietnam conflict and was honorably discharged in 1967. After his military service, Michael relocated to Los Angeles, California where he worked as a sales manager for Continental Baking Company for nine years.
In 1976 Mike began his career as a long distance moving van owner/ operator for North American Van Lines. Mike enjoyed being a long distance moving van owner/operator for 35 years until his retirement in 2009. He took great pride in his knowledge of the United States Interstate Highway System that routed him into a multitude of major cities, small towns, and thousands of homes where he made countless friends and satisfied customers. Michael found joy and commitment in his work, moving commerce and clients across the country. He also viewed this pursuit as his life's mission and his contribution to society at large. Mike was a mentor to many moving specialists where he imparted time-saving routing directions, wisdom in truck maintenance, and clever cooking ideas while traveling down the road. His friends and neighbors often looked upon him as a "food connoisseur".
In retirement, he spent many days learning new food recipes and barbecue techniques while watching "The Food Network". He especially enjoyed smoking meat, his favorite being "pulled pork".
Michael's final residence was in Charlotte, NC where he lived until his death. Mike fought his many health challenges for several years until he was called to his eternal peace on Tuesday, March 10, 2015.
Michael was predeceased by his parents, Harold (1952), Ernestine (2007), sister Jean (1997) and brother Harold (2008). Michael is survived by his siblings Marilyn Brown (Claude), Geri Mays (Carl), Judith Henson, and John McTyre. He is also survived by nieces and nephews: Candace & Nathan Brown (Tiffany); Lisa, Ronald & Steven Brown; Daryl & Derren Henson; Dena & Jerry McTyre (Mary) & Victorious McTyre Cook (Darnell); along with great-nieces and nephews: Brandon Brown; Amiyah, Doriyon and Nicholas Brown; Denae & Devon Cook; Adrien & Alex McTyre, Amai Henson and his countless friends in the nationwide moving industry.
A Graveside Service will be held on Friday March 20, 2015 at 1:00 PM at the Salisbury National Cemetery in Salisbury, NC. Military Honors will be provided by the Rowan County Veterans Honor Guard and the NC National Guard.
Michael McTyre fought the good fight until the very end. May he rest in Heavenly peace.
Carolina Cremation of Salisbury and Charlotte is assisting the McTyre Family. Online condolences may be made to the McTyre Family at www.carolinacremation.com.