---
Share
Let the family know you care by sharing this tribute.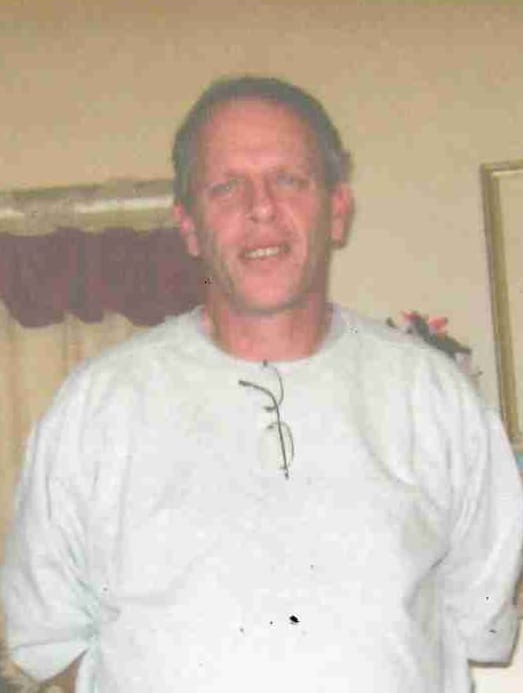 Michael "Mike" Wayne Yates, 59, of China Grove, passed away Wednesday, October 20, 2021 at his home.
He was born May 10, 1962 in Reidsville, NC to Jim Yates and Linda Bolick Yates. In high school, Mike enjoyed music and was in 2 bands, holding the chair of first trombonist. As did most youngsters living in tobacco growing country, Mike primed tobacco for spending money during the summer and fall but was not fond of the sticky process or the tobacco worms he encountered.
After high school, Mike served a two-year stint in the United States Army. He helped multiple Infantry and Field Artillery units communicate effectively during operations. He earned the expert marksmanship badge for his assigned weapon, the M-16, and the expert marksmanship bar for the crew-served M-60 machine gun. As a Tactical Wire Specialist, Mr. Yates earned a unit specific, Semper Primus Award, from the 1st Battalion, 95th Field Artillery, during the CGI exercise, 29 November through 03 December, 1982. His dedication to duty reflects great credit upon himself, his units of distinction, and the United States Army Signal Corps.
While stationed at Fort Lewis in Washington state, he wrote home about his trips to Mount Rainier and the beautiful scenery in the region. His love for the mountains continued throughout his life. He thoroughly enjoyed visiting with his grandparents and especially enjoyed family picnics on the Blue Ridge Parkway. Throughout his life, he wrote many interesting short stories and poems, a collection which was published.
Mike worked as a machinist, a roofer, and a chair maker. He made many chairs and stools, using traditional hand tools and techniques. He was quite adept at chair caning, or "rebottoming". He also made many uniquely designed mantel clocks, using cedar cut from his grandfather's farm.
Mike enjoyed yard work and took great pride in keeping his home looking neat.
He loved Christmas. Mike was a kindhearted, perceptive, very thoughtful person, as demonstrated by his always perfectly chosen gifts for each family member at Christmastime.
Mike was preceded in death by his grandparents, Hayden and Ann Yates of Salisbury; and Charles and Elizabeth Bolick of Blowing Rock.
In addition to his parents, Mike is survived by his wife, Darlene Yates of China Grove; brothers, Steve Yates (Sheila) of Thomasville; and Scott Yates (Kelly) of Salisbury.
There will be a graveside service held on October 26, 2021 at 12pm at West Lawn Memorial Park, 1350 S Main St, China Grove, NC 28023, with full military honors. In lieu of flowers, memorials may be made to the Sheriff's Department Benevolence Fund, 2155 Highway 42 South McDonough, GA 30252; Wounded Warriors Project, P.O. Box 758516, Topeka, Kansas 66675-8516; or to Novant Health Hospice, 1229 Statesville Blvd, Salisbury, NC 28144.
Carolina Cremation is assisting the Yates family. Online condolences may be made at www.carolinacremation.com.