---
Share
Let the family know you care by sharing this tribute.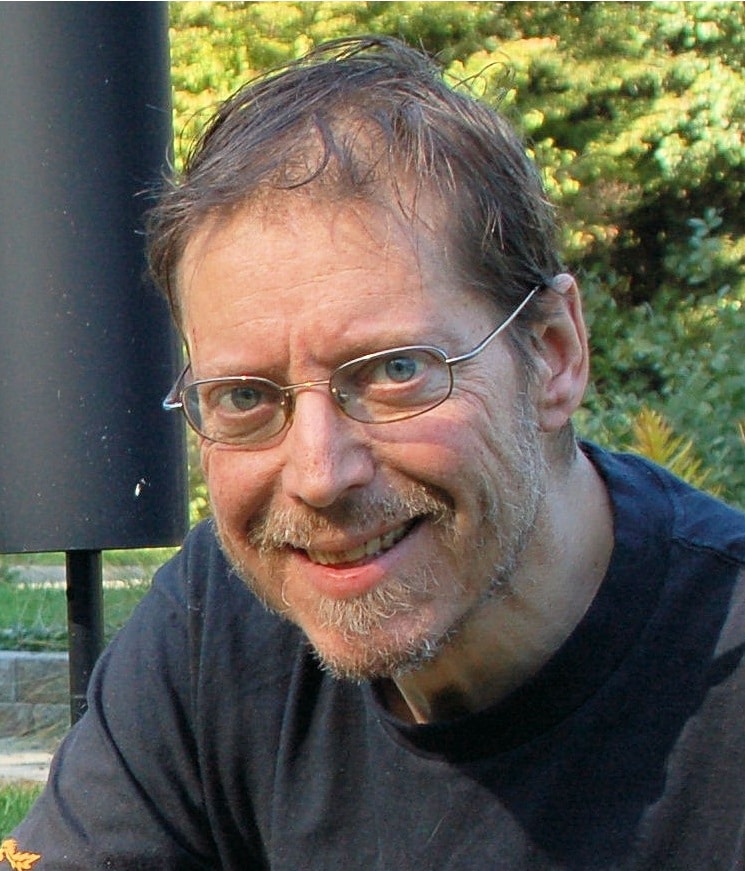 Tim Hamer, of Charlotte, NC died February 19th . He was the son of Thomas and Mildred Hamer who preceded him in death. He attended Myers Park High School, the West Charlotte Open School and Central Piedmont Community College. For many years, Tim worked as a chef at the White Horse restaurant and at the Hotel Charlotte. In his youth, Tim traveled the world; not once but several times. He spent months roaming through Nepal, Tibet, India, Thailand, and many other places.
Tim was a rock & rolling deadhead and west coast psychedelic music freak who was a true beat poet lover, a merry prankster protester, a yippie, a card carrying member of the pacifist guitar army, an MC5 kick-out-the-jams white panther and an ardent historian of 60's culture. Tim was universally liked and will be sorely missed. Condolences go out to his special friends, Denise Roushey and David Meltsner, who cared for him in his declining years.
A memorial service will be held on Saturday, March 17, 2012 at 2:00 pm in the Unitarian Universalist Church of Charlotte, 234 N. Sharon Amity Rd. In lieu of flowers, donations may be made to the Metrolina Association for the Blind, 704 Louise Avenue, Charlotte, NC 28204.
Online Condolences may be made at www.carolinacremation.com. Carolina Cremation of Salisbury, North Carolina is assisting the Hamer Family.