---
Share
Let the family know you care by sharing this tribute.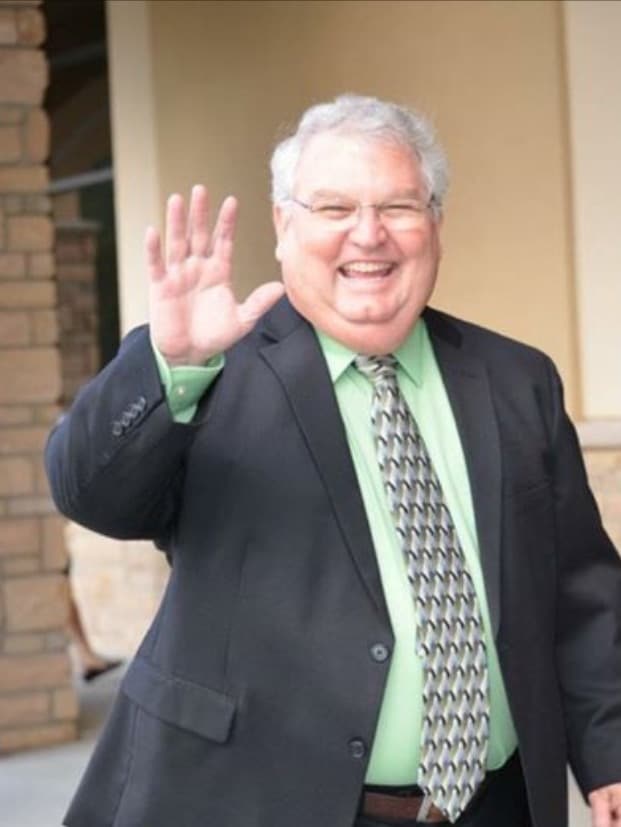 Reverend Dallas Stephen Saunders 63, of Asheboro passed away on Tuesday, July 7, 2015. Pastor Steve was born on October 25, 1951 in Alamance County, NC, a son of the late Dallas Roy and Vivian Taylor Saunders.
Pastor Steve attended Boyden High School in Salisbury and graduated from Kernersville Pilgrim High School in 1970. He graduated from Southern Wesleyan University in 1975 with a Degree in Bible, he worked on a Masters Degree in History from 2000 – 2004 at Clemson University. Pastor Steve was an Ordained Minister of the Wesleyan Church.
The following is a list of his Pastorates and Missionary Service:
1975-77 North Charleston Wesleyan Church, SC; 1977-81 Sawyersville Wesleyan Church, Asheboro; 1981-85 Suriname, South America – Missionary with Global Partners; 1985-90 Orange Park Wesleyan Church, FL; 1990-92 Suriname, South America – Missionary with Global Partners; 1992-93 Beverly Park Wesleyan Church, FL; 1993-96 Salem Wesleyan Church, FL; 1996-99 Bagley Swamp Wesleyan Church, Hertford; 2005-11 First Wesleyan Church, Burlington; 2011-Present Albemarle Wesleyan Church, Albemarle.
Pastor Steve was well known for his love, humility and his unselfish service to his parishioners and family. He exhibited the Love of Christ everywhere he went. Pastor Steve had a tremendous love of nature and the outdoors, he enjoyed sailing, camping, and riding motorcycles.
In addition to his parents, Pastor Steve is preceded in death by a daughter, Bethany Dawn Saunders.
Pastor Steve is survived by his wife of over 42 years, Carolyn Downey Saunders, who he married on June 22, 1973. Son, Benjamin Stephen Saunders and wife Dana of Asheboro; daughter, Carla Noelle Saunders of Ramseur; grandchildren, Madison Grace East, Kayla Michelle Saunders, Garrett Stephen Saunders, and Kinsley Brooke Saunders. Brothers, Farrell Saunders and wife Antoinette of Gaffney, SC, and David Saunders and wife Dawn of Pawley's Island, SC; sister, Sara Ramseur and husband Leon of Gastonia; step sister, Martha Richardson of Salisbury and step mother Pansy Richardson Saunders of Salisbury; and his mother-in-law, Lois Downey Traugh of the home. He is also survived by numerous nieces, nephews, great nieces and great nephews.
The family will receive friends on Saturday, July 18, 2015 from 1:00 to 2:30 at the Albemarle Wesleyan Church.
There will be Celebration of Life on Saturday, July 18th at 2:30 PM at the Albemarle Wesleyan Church conducted by Rev. Dan LeRoy, District Superintendent of the NC East District of the Wesleyan Church.
In lieu of flowers, donations in memory of Pastor Steve may be made to Albemarle Wesleyan Church 33671 Mann Rd. Albemarle NC 28001 or to World Hope International 1330 Braddock Place Suite 301 Alexandria VA 22314.
Carolina Cremation is honored to serve the Saunders family. Online condolences may be made at www.carolinacremation.com.