---
Share
Let the family know you care by sharing this tribute.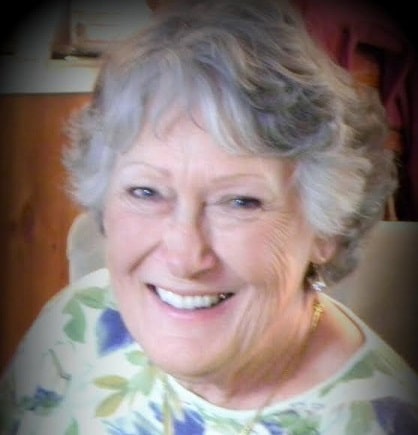 Shelby Jean Long Clinard of Midway, NC, 77, passed away Sunday August 23, 2015 at home. She was born in Midway on August 31, 1937. Although she began and ended her life journey in Midway she lived in Knoxville, TN; Tampa, FL and Pensacola, FL and traveled the US in a motor home with her husband, Alton. Shelby was married June 24, 1955, to Alton H. Clinard and celebrated 60 years together in 2015. She was many things during her life but primarily a loving wife and mother to her children.
In her youth she was in the 4H Club and loved playing with her siblings and cousins. Later she was a regional president in the United Methodist Women; Girl Scout leader; and president and co-owner of the family business, Office Planning Group for 37 years. She and Alton snow skied for many years with Mike and Pat Bundrick and Robert and Glenda Marshman. She loved the outdoors and camping and lived her dream with Alton by RVing and volunteering in parks across the US during the last 10 years. At 77 she was still riding a 4 wheeler. Shelby would try anything regardless of any fears.
In addition to these adventures she enjoyed painting, fishing, gardening, reading and playing games. She loved tennis and played for 40 years. Christmas was her favorite time of year and she embodied the very spirit of that holiday. Most of all she treasured her role as wife and mother and being a homemaker to those she loved.
She is survived by her husband Alton; 1 sister, Ruth Martin; 5 children, Forrest Clinard, Debbie Clinard, Sabrina Clinard, Bradley Clinard and wife Jenny, Mickey Clinard and wife Keisha; 7 grandchildren, Ashley Salome, Jessica Evans, Winston Evans, Megan Morrow, Molly Ryan, Melissa Clinard and Mary Kate Clinard; and 3 great grandchildren, Ridley Evans, Slade Berry and Olive Salome; Pensacola sisters, Pat and Glenda.
Memorial service to be held at Lake Thom-A-Lex, 700 Yokley Road, Lexington, NC between 5 and 8 pm on August, 30, 2015.
Another memorial service to be held in Pensacola, Florida on October 3, 2015. Further information to follow on Facebook.