---
Share
Let the family know you care by sharing this tribute.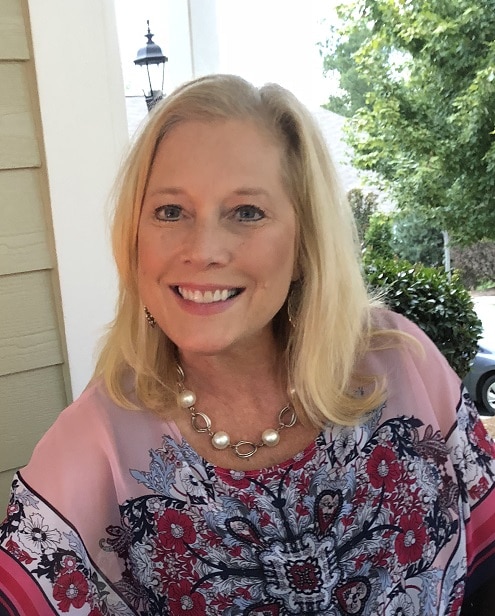 Sonia Renee Stultz Dalton, 56, passed away on Tuesday, March 15, 2022, after an 18- month battle with cancer surrounded by family at her home in Salisbury, NC. She was born on February 17, 1966, in Columbus, GA and lived most of her life in the Salisbury/China Grove area.
Sonia was a devoted teacher in the Rowan County School System and taught at China Grove Elementary School for the entirety of her 22-year career as an educator. She loved her job, her school, and her coworkers and told fond memories of teaching her students until the end. Sonia's greatest joys were being with family, nature, animals, listening to live music, dancing, and appreciating all of God's creations. Sonia was an eternally positive, fun-loving, care-free and kindhearted person with strong faith. She was a selfless partner who loved her children with all of her heart. Sonia enjoyed daily calls with her mother and common fun gatherings with her sisters and friends.  She lived life joyfully, loved relentlessly, and made a difference in the lives of many. Her best friend, Jesus Christ, carried her through the beautiful 56 years she spent on this Earth and now she is praising Him for eternity.
In addition to her mother and father, Annette and Gary Burleson, she is survived by her children, who she commonly called her pride and joy, Alexandria Cress, Colby Cress, and Courtney Corriher (stepdaughter) and family (James, Aiden, Ava); her beloved Stephen Storm and his children (Savannah, Skip, and Spencer); her sister Tina Burleson and family (Nathan, Niall and Dylan Schepker); her sister Tiffany Vinson (James aka Junior); and her pets Alvin, Gizmo and Lilly.
Sonia was preceded in death by her biological father, Ray Stultz, and many adored pets.
Sonia did not want a funeral with people crying and wearing black.  She instead wanted a celebration of her life filled with happy memories, pretty colors, and positivity.  In honor of Sonia's wishes, there will be an informal, joyful Celebration of Life gathering on Saturday, March 19 th , from 2-5pm at Mt. Zion United Church of Christ, 1415 S. Main St., China Grove, NC 28023.
Carolina Cremation of Salisbury and Charlotte is assisting Sonia's family. Online condolences may be made at www.carolinacremation.com. We welcome flowers and plants as Sonia loved beautiful things. We also know that Sonia would love donations to go to her cherished school, China Grove Elementary School, https://www.rssed.org/cges, 514 S Franklin St, China Grove, NC 28023, 919-857-7708. Checks can be written to CGES with "Sonia Strong Fund" in the memo line. We will have a donation box at the celebration Saturday. Donations can also be sent via Venmo to "Sonia Strong" and 100% of those donations will go to China Grove Elementary School.