---
Share
Let the family know you care by sharing this tribute.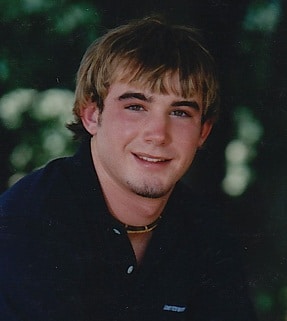 Travis Ward Casper, 27 of Salisbury, passed away on Tuesday, March 26, 2013 after a lengthy battle with cancer. Travis was born May 11, 1985 in Rowan County, the son of Donald Casper and John and Ruth Morehead of Salisbury.
Travis was a 2003 graduate of East Rowan High School and attended Rowan Cabarrus Community College and Catawba College. During his three years at Catawba he was twice named to the Dean's List. Travis will be honored Posthumously at Catawba College's May 2013 Graduation Ceremony.
Travis worked at Rowan County Airport and Stoudemire Furniture prior to his illness. He logged many flight hours as a student pilot and was an ardent fitness devotee. Travis was an avid video gamer and enjoyed sharing this interest with friends.
Mr. Casper was preceded in death by his grandfather Luther Paul Casper, his maternal grandmother Jane Ward Durant and step-grandparents Curtis and Martha Morehead.
Survivors in addition to his parents are grandmother Maxine Casper, brother Brandon Casper and wife Megan, niece Madison Summers and nephew Landon Casper, sister Caitlin Slater and husband James, and brother Jonathan Morehead, all of Salisbury
There will be Memorial Service on Saturday, March 30, 2013 at Christiana Lutheran Church at 3:00 PM conducted by Rev. Carl Haynes, Pastor.
The family will receive friends at Christiana Lutheran Church in the basement on Saturday, March 30th from 12:30 to 3:00 PM.
In lieu of flowers, memorials can be made to Rowan Hospice & Palliative Care, Salisbury, NC, or to Carolina Cremation PO Box 2185 Salisbury NC 28145.
Carolina Cremation of Salisbury is assisting the Casper family. Online condolences may be made at www.carolinacremation.com.